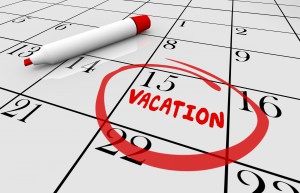 If you're somebody who still feels great vacations require work, we've got some good news. Those days are gone.
For most families, vacation time is a precious commodity. We never seem to get enough of it, and vacations never last as long as we'd like. This is why so many families devote considerable time to planning out their vacation time.  We applaud this approach, and a big part of our job is helping families make these plans, so their time away is maximized. While nobody can plan for every possible glitch, we can help steer you toward an experience that can easily beat pretty much anything you'd find at even the finest hotels.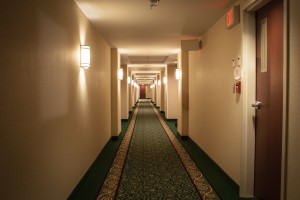 Part of the advantage of our vacation rentals over a hotel experience is how much of the vacation experience you can wrap into this single choice. With a hotel, you're still faced with finding restaurants to keep your group fed. And if you're traveling with a large family or group of friends, you'll need to get several rooms. This can create a real challenge to keep everyone close by, and you won't want the kids wandering through hotel hallways to go from room to room.
With your Five Star Vacation Rental, you'll have an entirely different experience from start to finish. The first thing you'll notice is you don't need to send one person in search of a parking place while the other checks in and hoists the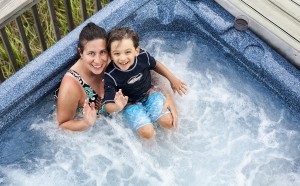 luggage up to the room. Your Big Bear vacation rental is like coming home, but to a really nice luxury version of home. Park in the driveway and everybody goes in together.  If your rental has a hot tub, it is truly your hot tub.  Nobody but those you have with you will be sharing it. If your kids want to run down the hall to one of the other rooms, it's a hallway in your home, and you won't run into any strangers there. Want a midnight snack? No need to go in search of a vending machine. Your fully-equipped kitchen is just down the hall, and you can stock the refrigerator and cupboard with whatever snacks or goodies you want. Go grab a granola bar, and forget searching for dollar bills or quarters.
And as easy as it is to plan a getaway in a Five Star Vacation Rental, the time you spend with us is even easier. You'll enjoy a level of luxury, privacy, and convenience that just can't be found with a hotel.
Maria and Kevin Cobb have been hosting guests at luxury vacation rental properties for nearly 20 years. Our goal is always to create a pampered feeling that will enhance whatever event prompted you to choose one of our properties. View all of our Big Bear cabins and luxury estates at this link.  Or give us a call at 310-780-3411, and we'll help you choose a great property for your perfect holiday getaway.  And if you'd like to explore any of our other destinations, you can be assured that we're committed to providing top quality cabins, estates, and condos for your next vacation getaway.  Here are links to our other properties in Nuevo Vallarta, Mammoth Mountain, Park City, Southern California Beaches, and La Quinta.