August is a really busy month in Big Bear, and it's a great time to book a getaway with Five Star Vacation Rentals. We listed some highlights last week, and here are a few more ways to have August fun in Big Bear.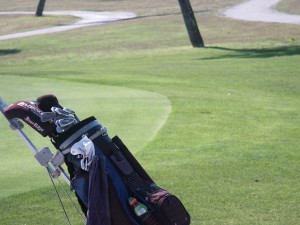 Golfers are encouraged to plan a fun day of golf with the Chamber of Commerce. Join them on August 9th from 8:00am to 4:00pm with the Chamber on the Green "Big Hitter Tournament." On course games will include Shoot-n-Holla, Chug & Spin, the Circle of Gold and more! Trophies will be awarded to winning teams and also to individual winners for Closest to Hole, Best Ball, Hole-in-One, and men and women's Longest Drives. Visit the Chamber's website for more details.
The Renaissance Faire continues weekends through August 11th. If you've never been to one of these, you're really missing out. You'll enjoy knights jousting, minstrels strumming, comedians laughing, and more food than you can eat in a month. We have some more details posted in our previous blog.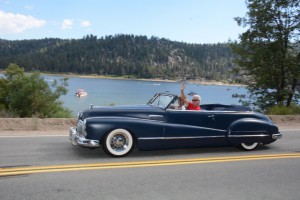 The 30th Annual Antique Car Club's Fun Run takes place Friday, August 9th through Sunday, August 11th. It's a great day, and you'll get to see over 500 cars including roadsters, classics, antiques and hot rods, lining the streets of Big Bear Village. Friday is registration day from 9-5 pm for participants at the Bartlett Parking Lot, Saturday is the day to view the cars on display from 9-4 pm and the Fun Run drive around the Lake takes place at 4pm at the end of day on Saturday, and the awards ceremonies are on Sunday starting at 9:00 am. Visit their website for more details.
The Cave is Big Bear's premier live music venue, and August is a full month of great bands. The lineup includes One Drop, Yachtly Crew, The Fabulous Thunderbirds, Justin Hayward, Cubensis Grateful Dead Tribute, Cinderella's Tom Kiefer. For show times and tickets, visit The Cave's website at this link.
You can book your stay online or view all of our Big Bear cabins and luxury estates at this link.  Or give us a call at 310-780-3411, and we'll help you choose a great property for your summer vacation or getaway.  And if you'd like to explore any of our other destinations, you can be assured that we're committed to providing top quality cabins, estates, and condos for your next vacation getaway.  Here are links to our other properties in Nuevo Vallarta and La Quinta.