In our blog last week, we looked at some of the fun things you can plan for your July getaway to Big Bear. July is packed with fun stuff, so we're taking a look at some more of the fun things you can include during your stay.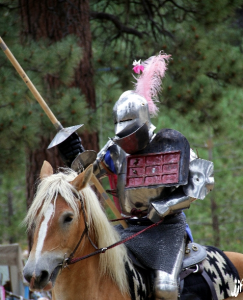 Our favorite event is the annual Renaissance Faire running weekends starting July 14th through August 12th. If you've never been, it's a great time with amazing food and many interesting characters. Be sure to watch for the themed weekends, and feel free to join in the fun with your own costumes. This year you'll have the chance to enjoy fairies, pirates, royalty, and more. And the food is simply amazing. You'll be able to select from a variety of period foods. Just follow the amazing aromas to see which one you'll take in.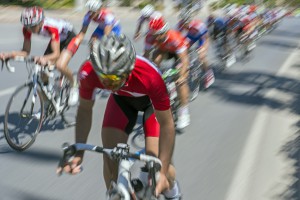 Big Bear boasts one of the most beautiful venues for cyclists in all of California. The Big Bear Cycling Association is hosting cycling events all month long culminating in the Big Bear Cycling Festival from July 28 through August 5th. This is the only week-long cycle festival in the United States. Events are scheduled in the dirt and the road with offerings geared toward all skill levels. You'll find altitude acclimation rides, kids events, and a cycling expo displaying the best in cycling gear and technology. There are a number of events scheduled including Crafts N Cranks, which combines your passion for mountain biking, and craft brews with a fun run at Snow Summit, the mountain biking Mecca of Southern California. Visit http://bigbearcyclingfestival.com for more info.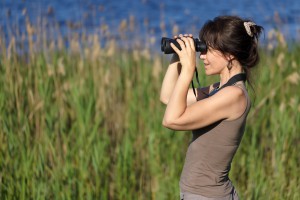 Your family can learn more about ecotourism in Big Bear during Big Bear Valley Outdoor Adventure Days on July 29th and 30th. This event takes place at the Big Bear Discovery Center and features nature, history, discovery and more. Visitors will be able to visit a Big Bear wetland area, explore Big Bear Lake on paddle boats, and learn more about Big Bear's rich Native American history. Nature walks and bird watching tours will also be offered. It's a great way to enjoy Big Bear and learn about how we can preserve its beauty for future generations.
You can easily book your stay at any time online or view all of our Big Bear cabins and luxury estates at this link.  Or give us a call at 310-780-3411, and we'll help you choose a great property for your summer vacation or getaway.  And if you'd like to explore any of our other destinations, you can be assured that we're committed to providing top quality cabins, estates, and condos for your next vacation getaway.  Here are links to our other properties in Nuevo Vallarta, Mammoth Mountain, Park City, Southern California Beaches, and La Quinta.