Are you an event planner, or in charge of an upcoming event for your family, work group or church? Five Star Vacation Rentals has some great choices to help make your next event a real hit.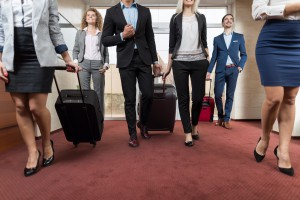 It can be a real problem trying to put together the lodgings for a larger group, and many planners can face challenges keeping their group close together. Because we have a large presence in our markets, we have some great choices that alleviate this problem. With some advance planning, we can accommodate groups of more than 20 guests in side-by-side cabins in Big Bear. We have over a dozen luxury beach-side condos in Nuevo Vallarta in Mexico, and we have 17 upscale properties near Palm Springs in La Quinta, with most of them located overlooking local golf courses.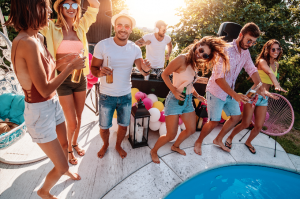 The advantages of choosing Five Star Vacation rentals extend beyond the convenience of the sleeping arrangements. It also helps foster a better group experience. Most of our properties have barbecues, and nearly all of our desert properties have private pools as well. Instead trying to find a meeting room or venue, many of our properties are well-equipped to host large dinners and meetings with your group. We've seen weddings, reunions, church retreats, and company gatherings hosted in our properties. While there's room for a big group, there's still the intimacy of a private home or estate to keep your group feeling pampered.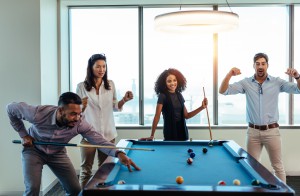 And that pampered feeling is something we're convinced you'll be unable to duplicate in any other type of lodging. Even the finest hotels can't offer private pools, full chef's kitchens, and an assortment of pool tables, foosball, fireplaces, and other amenities you can really only find in a luxury cabin or estate. Your group will be awed by the way our properties make them feel, and you'll be praised for making such a great choice.
Do you have an event coming up and want to see what sort of solutions we can offer? You can  view all of our Big Bear cabins and luxury estates at this link, and give us a call at 310-780-3411. We'll help you find a solution perfect for your plans.  And if you'd like to explore any of our other destinations, you can be assured that we're committed to providing top quality cabins, estates, and condos for your next vacation getaway.  Here are links to our other properties in Nuevo Vallarta and La Quinta.