One of the great things about living in Southern California is the moderate climate. Sure we have our hot summers and occasional cold winter nights, but for the most part we've got it pretty good. But our beach times are often limited to the summer months. Surfers can don wetsuits for their fun, but the rest of us usually wait for warmer temperatures. But what if you didn't have to wait?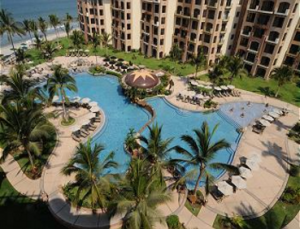 Did you know that the average ocean temperature off the coast of Nuevo Vallarta in Mexico is usually in the high 70s this time of year? That's about 10 degrees warmer than it is in Southern California. And that makes all the difference in the world. There's no need to wait until summer when you can enjoy a luxury vacation rental right on the beach with Five Star Vacation Rentals in Villa la Estancia.
It's a getaway you'll really enjoy. The weather is warmer, there's often only rain a couple of days during the month. There's all the fun to be found when you head the short distance over to Puerto Vallarta to enjoy some great shopping and local restaurants. There's even a chocolate museum. You'll never want to leave.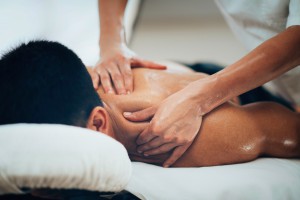 You can pamper yourself with the huge 17,000 square foot onsite spa and enjoy fine dining at La Casona, the eclectic fine dining steakhouse at the resort. Or just relax by the pool or at the water's edge. Get the picture?
All of our luxury suites have full kitchens and most have water views. You can end your day in Puerto Vallarta by cooking up the fresh catch of the day you buy there, or reheating the leftovers from one of the many great local restaurants to choose from.
You can view all of our Nuevo Vallarta condos and book online at this link. You can also have a great family holiday in  Big Bear and La Quinta. No matter what city you are visiting, staying in a Five Star Vacation Rental property will ensure that you experience the absolute best in luxury accommodations. We would be glad to help you plan your holiday in Nuevo Vallarta or elsewhere, so if you would like more information, you can reach out to us by calling 310-780-3411.