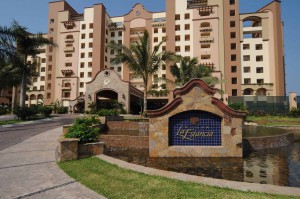 We know that the holidays are just around the corner, and this is a time when lots of people start taking time off. While traditional getaways to our Big Bear cabins are certainly most popular, this is also a perfect time of year to plan a winter getaway to the beach in Nuevo Vallarta. If you're up for a fun adventure this holiday season, you can enjoy the warmer days found south of the border in our beachside resort at Villa la Estancia on the coast in Mexico.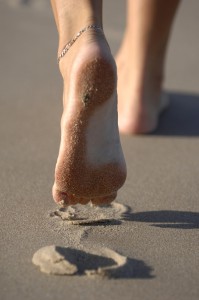 Long to feel the sand beneath your toes without freezing them off? You can enjoy that in Villa la Estancia. These beautiful towers sit right on the beach, and offer a true resort experience. The on-site amenities make all the difference with this destination. They have award-winning restaurants offering a full fare of fresh seafood, steaks (including Kobi beef) and more. The resort just received a 2017 Condé Nast Readers' Choice Award.
If you want to enjoy a the night life, there is a great selection of nearby bars and restaurants for whatever mood you're in at the moment from a quiet, intimate spot, live music with dancing, or a seaside bar with the sound of the crashing waves to fill your senses.
The Tatewari Spa on the premises is a world-class spa that will soothe your senses with soft candlelight, relaxing music, and gentle aromas during your visit. You'll have a choice of a massage to fit your specific needs at the moment. The massages can help pregnant women, anyone feeling stressed out, golfers, and all of us who could use a healthy dose of pampering.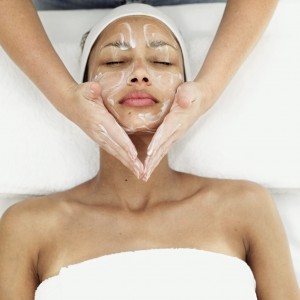 The resort is a short cab ride from Puerto Vallarta where you can enjoy a vibrant shopping district, amazing local food, and a wide choice of night life entertainment. Try hard to avoid calling your friends back home to tease them about the amazing time you're having here. Next year they may join you to plan a winter getaway to the beach.
Kevin and Maria Cobb were guests at Villa la Estancia before they decided to invest in the luxury condos on the beach there. They have been hosting guests at luxury vacation rental properties for nearly 20 years. Our goal is always to create a pampered feeling for all our guests. View all of our Big Bear cabins and luxury estates at this link.  Or give us a call at 310-780-3411, and we'll help you choose a great property for your perfect holiday getaway.  And if you'd like to explore any of our other destinations, you can be assured that we're committed to providing top quality cabins, estates, and condos for your next vacation getaway.  We have offices in Newport Beach and Big Bear. Here are links to our properties in Nuevo Vallarta, Mammoth Mountain, Park City, Southern California Beaches, and La Quinta.