Ski season is upon us, an we're getting calls from increasing numbers of downhill fans. It's a fun time of the year, and we hope this is a long season. One of the great things about this time of year is the many choices you have to pursue your ski passion. We're pleased to have some of the most luxurious destinations to make your time off the slopes almost as fun as your time on them. Here are a few great options we have.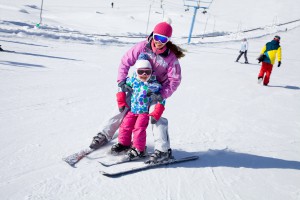 Big Bear is our most popular ski destination.  The great thing about skiing in Big Bear is how convenient it is to get to the slopes. Many of our Big Bear vacation rental cabins are within walking distance of the slopes, and all the rest are a short drive away.  Choose one of our luxury Big Bear cabins, and you'll have a struggle each day to leave the luxury of your cabin for the thrill of the slopes. Book a couple extra days, so you can get a full measure of enjoyment from both. View our Big Bear cabins and book online at this link.
If you're a Mammoth Mountain fan, we've got a couple of great options. We have two adjacent condos at Juniper Springs Lodge that provide a great home base for some serious skiing. This is a true ski-in/ski-out destination, and the ski lift is right outside your door.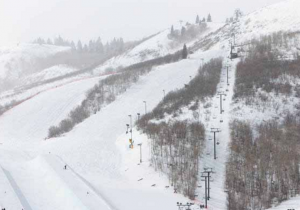 Park City consistently rates as one of the top 10 ski resorts in North America, and we've got a great way for you to enjoy your stay there even more. We have a slope side condo located at the base of Park City Mountain next to the Three Kings, First Time, and Eagle chairlifts. Located in the Snow Flower resort, this has some great amenities to enjoy off the slopes as well. One of the most popular is the heated pool kept at a toasty warmth year round.
Whichever one of our destinations you choose, you'll have the peace of mind knowing that your Five Star Vacation Rental cabin, condo, or estate is going to be a luxuriously relaxing part of your next ski getaway.
Check out all our Big Bear vacation rentals at this link, and if you're in the mood for a getaway elsewhere check out our vacation rentals in  Nuevo Vallarta, Mammoth Mountain, Park City, Southern California Beaches, and La Quinta. No matter what city you are visiting, staying in a Five Star Vacation Rental property allows you to experience the absolute best in luxury accommodations. We would be glad to help you plan your getaway to Big Bear or elsewhere, so if you would like more information, you can reach out to us by calling 310-780-3411.