Ski season has wound down, and now we're booking groups looking to enjoy spring in Big Bear.  It's a perfect time to book your getaway with some great hiking, fishing, and outdoor time in mind.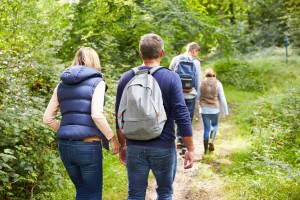 Hiking in Big Bear is a passion for many of our guests, and it's easy to see why. There are hiking paths ranging from wheelchair and stroller accessible paved ones to expert-level paths up to 15 miles long calling for navigation skills and significant exertion. The paths navigate a variety of the terrain and views found throughout the Big Bear area. Hiking in the spring is especially rewarding and will usually bring some close up interactions with some of the local wildlife as well.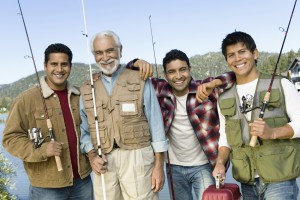 Fishing in Big Bear Lake starts up again this month as well. And whether you're looking for a lazy afternoon relaxing on the banks of the lake or a serious angler intent on bringing home something fresh for dinner, Big Bear Lake fishing is a perfect fit. Rainbow trout, bass, and catfish can find their way to the end of your hook on a typical day. And with the gourmet kitchens you'll find in most Five Star Vacation Rentals in Big Bear, they can end up deliciously prepared for everyone in your group. As any fisherman will tell you, there's really nothing quite as tasty as a fresh caught and prepared fish dinner. Add some sides from the local market, and you'll be serving up smiles all around.
You can do your own  search for the specific dates you'd like to stay on our Big Bear page. Or give us a call at 310-780-3411, and we'll help you choose a great property for your perfect spring getaway.  And if you'd like to explore any of our other destinations, you can be assured that we're committed to providing top quality cabins, estates, and condos for your next vacation getaway.  Here are links to our other properties in Nuevo Vallarta, Mammoth Mountain, Park City, Southern California Beaches, and La Quinta.