We devote a lot of time to helping people create their perfect vacation. We consider ourselves to be among those lucky few who have found work that doesn't really feel like work at all. It's great fun and often a privilege to work with people to plan a vacation, family reunion, anniversary or secret birthday celebration with a loved one. And we still get a thrill when we hear later just how great things went. But as with most great adventures, a little planning can go a long way toward creating a great getaway. And this week's blog is going to help you plan a perfect vacation.
Do you have golfers in the family? If so, we've got some great options for you to choose. And we have a few different destinations as well.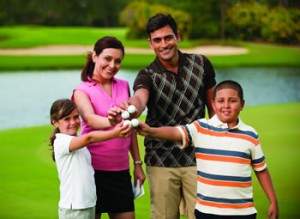 Our most popular golf destination is La Quinta in the desert just outside Palm Springs. La Quinta has been called "the golf capital of the world." There are several world-class courses to choose from. The Arnold Palmer Classic Course is a past host of the Bob Hope Classic Tournament, and a consistent favorite with our guests. There are few things more relaxing than spending the morning under the deep blue skies with the mountain views beyond followed by relaxing just off the fairway with a cool drink on the patio of your Five Star Vacation Rental. It's a perfect recipe to help you recharge your batteries and reconnect with your family. Check out our La Quinta properties and book online at this link.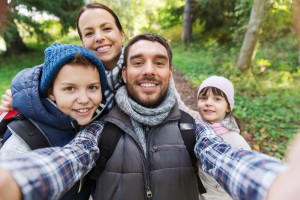 For many of us city dwellers, the allure of nature is a regular part of our relaxation. We buy machines to recreate the sounds of rushing water, rainfall, and other soothing nature sounds. But as we all know, there's really nothing like actually immersing yourself in nature to relax and enjoy these things as the naturally occur around you. That's the sort of relaxation you can enjoy with a getaway to Big Bear. Summer is a great time to enjoy Big Bear's natural beauty. There are dozens of miles of hiking paths with exertion levels to fit every family member.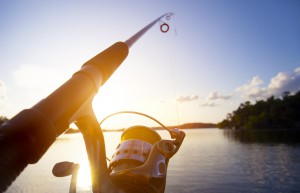 Big Bear Lake is fully stocked, so you can expect to catch bass, rainbow trout, and catfish. Some great fishing can be had directly off the shore in many locations. If you'd prefer to get out on the water, Holloway's Marina is a great resource for boat rentals. Follow the online maps to the best fishing spots. There are few things tastier than treating your group to a meal with your fresh catch of the day.
You can do your own custom search for the specific dates you'd like to stay on our Big Bear page. Or give us a call at 310-780-3411, and we'll help you choose a great property for your perfect holiday getaway.  And if you'd like to explore any of our other destinations, you can be assured that we're committed to providing top quality cabins, estates, and condos for your next vacation getaway.  Here are links to our other properties in Nuevo Vallarta and La Quinta.