You're probably not surprised that we think anytime is a great time to visit Big Bear, but November is an especially great time to plan your Big Bear getaway. Follow along with us and we'll give you a handful of reasons.
In our last week's blog we detailed some of the great reasons to plan your family's holiday gathering in Big Bear. We have a lot of great choices with many options that will handle even very large families. It's a great chance to stop fretting over roll away beds, fold out sofas, and just concentrate on having some quality time with your loved ones. Thanksgiving, Christmas, and New Years in Big Bear can be truly magical. Check out all our Big Bear properties at this link. The holidays are popular, so we recommend you book your stay early.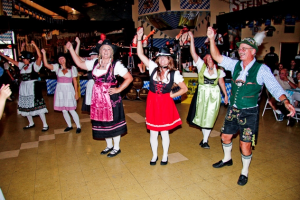 Oktoberfest continues through the first weekend in November. If you've never been, you've been missing some great fun. You'll enjoy some of the best beers from around the world as well as food that will have your mouth begging for more. There are bands, kids events, and a lot more. Check their website  for tickets and more info.
Theater fans will find a couple of great options for your November visit. The Big Bear High School Performing Arts Department is presenting the classic, "Little Women" at the Performing Arts Center on November 1st thru 3rd at 7:00 pm and a November 4th matinee at 2:00 pm. Suspense fans will want to plan for The Big Bear Theater Project's presentation of "Wait Until Dark." This thriller will take to the Performing Arts Stage from November 15th through 18th. Tickets are available online for both plays at this link.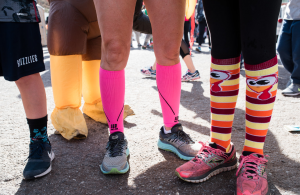 What better way to start your Thanksgiving morning than with Big Bear's annual Turkey Trot? This fun run raises money for the local food bank, and is a great way to work up an appetite for your feast later in the day. There are 3, 6, and 9 mile distances offered, and you're encouraged to dress as wacky as you like. Get more details and register in advance online at this link: http://www.bigbearturkeytrot.com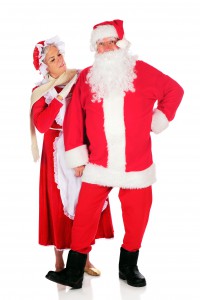 The Friday after Thanksgiving is overflowing with events as well. Santa and Mrs. Claus make their annual appearance in the Village with the tree lighting ceremony as part of the festivities. It's also a great day to get a jump on your Christmas shopping with the 34th Annual Mountain Christmas Boutique at the Big Bear Convention Center. This year's boutique will feature over 40 arts and crafts vendors, fun events for kids, and lots of great food and drinks.
You can book your stay online or view all of our Big Bear cabins and luxury estates at this link.  Or give us a call at 310-780-3411, and we'll help you choose a great property for your spring vacation or getaway.  And if you'd like to explore any of our other destinations, you can be assured that we're committed to providing top quality cabins, estates, and condos for your next vacation getaway.  Here are links to our other properties in Nuevo Vallarta, Mammoth Mountain, Park City, Southern California Beaches, and La Quinta.