We started our company with a couple simple ideas: Vacations are meant to be fun, and enjoying the luxurious surroundings found in golf estates, high end cabins, and condos on the beach is something that makes them even more fun. High end hotels can be a lot of fun with luxury surroundings, and we've had our share or those vacations. But even the best hotels have things that we can't control like common hallways, boisterous guests, and seldom enough room to really stretch out. And we really like to stretch out.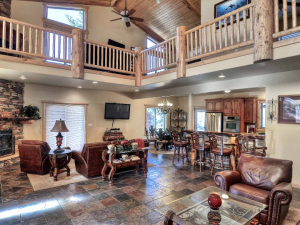 There are hotel rooms with some extra room, but if you've priced those, you'll quickly see they can be amazingly expensive. And with the extra cost, you still end up sharing hallways, having inconvenient or expensive parking, and often still needing to seek meals elsewhere. We're undoubtedly biased about this, but renting a luxury vacation rental offers an amazing value. For the price of a nice hotel room, you can plan a getaway in a property with a level of luxury few of us enjoy.
And that's really the point.
Most families don't get a lot of vacations. Vacations are special, and we often spend months planning and researching to make them the best they can be. We're always delighted to hear back from our guests about their special time away. Many of them are truly once in a lifetime experiences. We're pleased to have helped people launch new marriages, celebrate long-time marriages, and enjoy family get togethers. They've enjoyed starting their mornings with coffee together in front of a fireplace followed by a great breakfast overlooking views of snow, golf courses and crashing waves. And it really just starts there.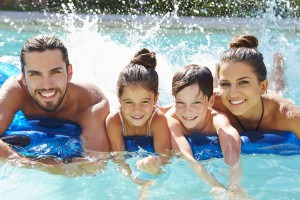 With a Five Star Vacation Rental, you get a complete package. You have the entire home, cabin or condo that's entirely yours during your stay. You share your hallways only with those you invited. You share your meals with the people in your group. And if there's a lineup for breakfast, it's just the people you care about most in your own private kitchen. The laughter you hear around you is familiar and welcome. Pick one of our many homes with a private pool, and enjoy some family fun away from strangers. It's real relaxation. And it's real luxury.
Book online and check out our Big Bear cabins and estates at this link.  Or give us a call at 310-780-3411, and we'll help you choose a great property for your perfect getaway.  And if you'd like to explore any of our other destinations, you can be assured that we're committed to providing top quality cabins, estates, and condos for your next vacation getaway.  Here are links to our properties in Nuevo Vallarta and La Quinta.