We hope you had a great holiday season. We sure did. We decided not to make any overly optimistic resolutions this year to avoid the disappointment of failing at them too quickly. So far we're doing okay. We hope you are too. We know our local gym is doing great with its full parking lot, and we wish all those ambitious people the best. We'll settle for a few more brisk walks, a few less chocolate sundaes, and a lot more quality time with the family.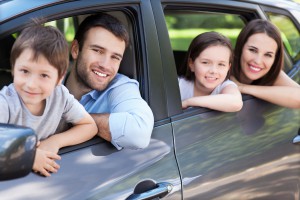 That last one sure can be elusive, can't it? No sooner have we put away the holiday decorations than we find ourselves running headlong into new after school activities, playing catch up at work, and generally struggling to make sure we all find the dinner table at about the same time even a few nights.
One thing our family enjoys is the time we set aside for vacations and getaways. Even when we slack a bit on quality family time, our getaways are a time we dedicate to each other and creating fresh memories together. And at Five Star Vacation Rentals, that's the fun we hope to help families find.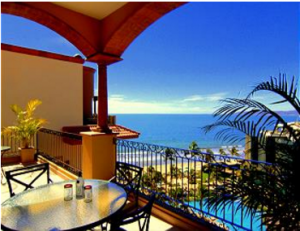 If you want to try something really exotic, how about planning a family getaway to the white sandy beaches in Nuevo Vallarta? January and February usually have some of the best weather of the year with less rainfall and temperatures  hovering in the 70s and 80s. We have over a dozen luxury condos on the beach to choose from, and you'll enjoy the full resort experience. There are world-class restaurants on site. The shops and great local restaurants are a short cab ride away in Puerto Vallarta. How long has it been since you had fresh lobster while watching the surf? Probably too long.
There are flights daily out of LAX to Nuevo Vallarta, and the resort is a quick caba ride away from the airport. Bring your clubs to enjoy some of the great golfing nearby, and plan on some day trips into Puerto Vallarta for the great selection of gifts and artwork by local artisans. And did we mention the lobster?
Our goal is always to create a pampered feeling that will enhance your stay with us. Check out our Nuevo Vallarta beach condos at this link, or give us a call at 310-780-3411. Check out our Big Bear cabins and luxury estates at this link. And if you'd like to explore any of our other destinations, you can be assured that we're committed to providing top quality cabins, estates, and condos for your next vacation getaway.  We have offices in Newport Beach and Big Bear. Here are links to our properties in Nuevo Vallarta and La Quinta.