Many of our friends are lamenting that 2020 seems like the year that just won't end. But we're not worried. Whether your year has been good, bad, or somewhere in between, we promise the calendar keeps marching on, and this is a great time to plan your winter with Five Star Vacation Rentals. Do this, and your year will have some great memories.
We're already seeing our Thanksgiving and Christmas bookings start to fill up.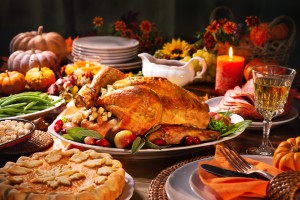 And New Year's in Big Bear is always a blast. Starting with Thanksgiving, grab one of our remaining cabins or estates and make your plans. Our cabins have full kitchens, but there are also several great catering choices in Big Bear for Thanksgiving as well. So whether you want to spend time in the kitchen cooking up family favorites, or have this year be the one where you let someone else do the cooking, you have some great choices.
Christmas is a pure delight. And even more so on years when we get a good snowfall. We can't predict how it will be this year, but snow or no, we can predict your family will have an amazing time in your Five Star Vacation Rental on Christmas morning. Imagine gathering with friends and family around the fireplace and watching the kids tear open their presents as you relax and take in views of the forest or Big Bear Lake. It's a holiday treat your family will want to repeat.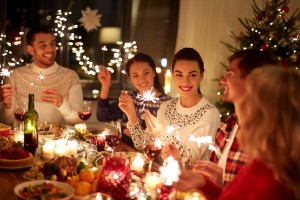 Once the new year is upon us, a whole new chapter of fun opens. Once the snow starts falling, the ski slopes open and snow activities begin. You can go sledding, have a snowball fight, or teach the kids how to make their first snowman. Winter in Big Bear is magical.
Check out our Big Bear cabins and luxury estates at this link.  Or give us a call at 310-780-3411, and we'll help you choose a great property for your perfect holiday getaway.  And if you'd like to explore any of our other destinations, you can be assured that we're committed to providing top quality cabins, estates, and condos for your next vacation getaway.  We have offices in Newport Beach and Big Bear. Here are links to our properties in Nuevo Vallarta and La Quinta.