We really love Thanksgiving with the family. It's one of the few times of the year we get to spend time with friends and relatives from all over and get caught up. This is a holiday built around a meal, so time in the kitchen is a usual extension. And while many of us enjoy the cooking, you may want to do Thanksgiving differently this year. Big Bear has several great restaurants that will be open on Thanksgiving day, and it's a great opportunity to spend more time with everyone, rather than have your handful of cooks disappear for the hours leading up to the feast.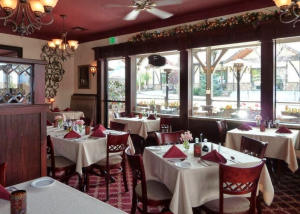 Peppercorn Grille enjoys some of the best reviews in all of Big Bear, and they're serving a traditional turkey and trimmings meal on Thanksgiving day. They're located in The Village at 553 Pine Knot Avenue in Big Bear, and you'll want to make your reservations as early as possible. Your hosts are Julie and Mike Hastings. Julie is a lifelong Big Bear resident, and opened the restaurant with the goal to provide great food and great service in a great environment. Most diners agree she pulled it off. Reserve online or give them a call at 909-866-5405.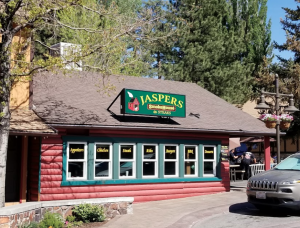 If your group is inclined to enjoy a Thanksgiving journey down a barbecue path, our choice in Big Bear is Jasper's Smokehouse and Steaks.  They're offering their full regular menu on Thanksgiving, so you can choose from a great selection of barbecue ribs, chicken, steaks, sandwiches and all the fixins. They've got a selection of domestic and imported beers, or just settle in with a frosty glass of southern sweet tea. Be sure to grab a slice of the chocolate bliss cake before you leave. You'll thank us. Jasper's is located at 607 Pine Knot Ave. Or give them a call at 898-866-2434.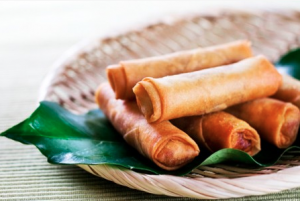 In the mood for some Asian food this Thanksgiving? Dynasty has an amazing menu featuring most traditional asian dishes but also Maine lobster and Peking duck. They also have a great wine selection and a full bar. This will be a great option if you have vegetarians in your group, as they have a good selection of entrees for them as well. They're located at 40989 Big Bear Blvd, or give them a call at 909-866-7887.
Of course, nothing will make your family time more enjoyable than the hours you'll spend together relaxing in front of the fireplace at your Five Star Vacation Rentals cabin or estate in Big Bear. To plan you holiday getaway, view all of our Big Bear cabins and luxury estates at this link.  Or give us a call at 310-780-3411, and we'll help you choose a great property for your perfect holiday getaway.  And if you'd like to explore any of our other destinations, you can be assured that we're committed to providing top quality cabins, estates, and condos for your next vacation getaway.  We have offices in Newport Beach and Big Bear. Here are links to our properties in Nuevo Vallarta and La Quinta.