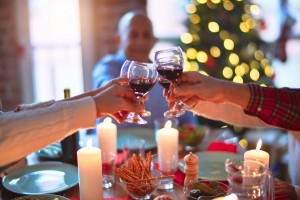 We're entering our favorite time of year, and we're standing by to help you plan your December Big Bear getaway. Use our online booking and search feature to see what properties are available at this link. The holidays are upon us, and Big Bear is a favorite destination for many of our guests. The winter weather transforms Big Bear into a beautiful and whimsical destination. It's a great time for many southern California kids to get their first chance to build a snowman, slide down a snowy hillside, and engage in a family snowball fight.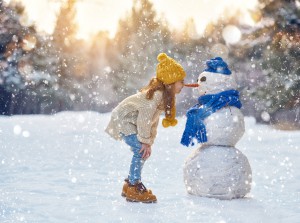 Christmas in Big Bear can be the start of a new family tradition. Since many of our properties can easily accommodate a dozen or more guests, it can be a perfect option for gathering extended family and friends together in the luxury and comfort of a Five Star Vacation Rentals cabin or estate. And if the weather cooperates, you may all find yourself waking on Christmas morning to a wintery snow fantasy right outside your windows. It's an entirely different experience when Christmas morning involves gathering everyone from their different parts of the cabin instead of waiting for them all to arrive from different parts of town or across the country.
After you finish opening your presents on Christmas morning, you may want to head over to Stillwell's restaurant for the Christmas buffet running from 12 to 3. Choices include signature entree items, a carving station, omelettes, a waffle and pasta bar, hot and cold sides, soup and salad, home made desserts and unlimited champagne or mimosas for the adults. Reservations are needed, so plan ahead and visit their website at this link.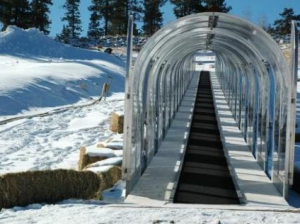 The skiers in the family usually find the slopes are great right around Christmas time, and they will be open all through the holiday season. In addition to skiing, Big Bear Snow Play is a great place for the entire family to enjoy inner tubing down their slope and riding their "magic carpet" back to the top again to do it all over again. Head to The Village to take holiday pictures with Santa and Mrs. Claus every weekend from 10 AM – 4 PM through December 22. And all season long The Village will be decorated with twinkling lights.
To plan your holiday getaway, view all of our Big Bear cabins and luxury estates at this link.  Or give us a call at 310-780-3411, and we'll help you choose a great property for your perfect holiday getaway.  And if you'd like to explore any of our other destinations, you can be assured that we're committed to providing top quality cabins, estates, and condos for your next vacation getaway.  We have offices in Newport Beach and Big Bear. Here are links to our properties in Nuevo Vallarta and La Quinta.