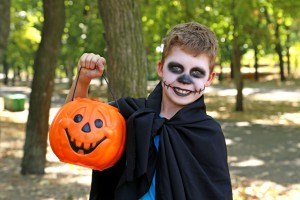 It's starting to feel pretty spooky. We're seeing ghouls and ghosts around every aisle in the market, and bags of candy are magically appearing (and just as magically being torn open and beginning to disappear). But we're on the job, and we're here to help you navigate your amazing Halloween in Big Bear.
Halloween is great in Big Bear, and you'll be glad you made the drive. It's a fun day, and there's a lot you can do. Our annual favorite is Halloween in the Village. The 50+ shops of Big Bear Village open their doors to all your little goblins. They'll collect a great assortment of treats as they wander in the safety of The Village. It's a perfect family night where you can stroll among all the shops with mom and dad finding their own treats to complete the experience.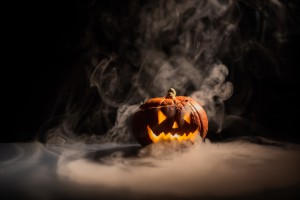 But wait, there's more! From 4pm to 9pm you can take the short drive over to Fawnskin where you'll be treated to the Big Bear Moose Lodge's 2nd Annual Mystery Maze. This positively petrifying event will have you wandering through darkened spaces, mirrors and finally (if you're lucky) finding freedom from these fantastic frights. There is a small charge, but head over for great fun. The lodge is located at 39247 North Shore Dr.
Fawnskin, California 92333.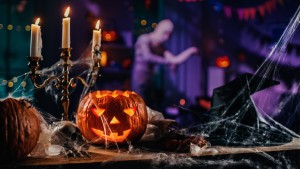 And as if that weren't enough, Mountain Room Escapes' Alpine Ski Lodge game gets a creepy make over Oct. 30 through Nov. 2. This is a 4-day only "pop up" escape room located at 1121 W Big Bear Blvd., Big Bear Lake, California 92315. A fun and creepy (but not too creepy!) experience perfect to get into the Halloween spirit. The plot for the event supposes that after a snow in, no one has heard from the guests staying at the ski lodge. Is the power out, or is there something more sinister at play? What could go wrong? Find out, if you dare. Visit their website for more details to add to your halloween in Big Bear.
Check out all our Big Bear vacation rentals at this link, and if you're interested in spending your holidays elsewhere, check out our vacation rentals in  Nuevo Vallarta and La Quinta. No matter what city you are visiting, staying in a Five Star Vacation Rental property allows you to experience the absolute best in luxury accommodations. We would be glad to help you plan your getaway to Big Bear or elsewhere, so if you would like more information, you can reach out to us by calling 310-780-3411.