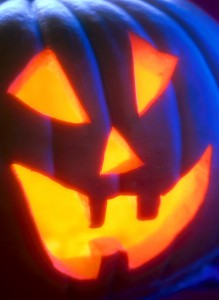 If your family is like ours, Halloween is one of your favorite times of the year. It combines the chance to let your little ones experience a brief time as a super hero, zombie, funny character, or animal. There's lots of candy involved as well. It's hard to find anything not to like about Halloween. And Halloween in Big Bear is especially fun.
Big Bear Village pulls out all the stops for Halloween to make it a special time for kids and adults alike. They sponsor a night of trick or treating among the shops, so it becomes one of those rare times when the kids will actually enjoy going with you to do some shopping. Over 50 shops will join in the fun this year, so any kid wearing a costume can plan on getting a treat at each one. It's a fun and safe alternative to wandering your neighborhood with mixed results. The kids will love all the sweets they pick up along the way, and you're sure to find some craft, fine wine, or a special item that will fit perfectly on a shelf at home.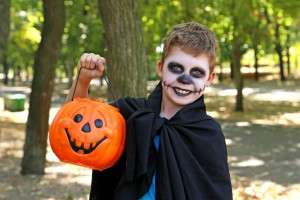 One way to maximize your fun over Halloween is to make it a family getaway with a Five Star Vacation Rental to cap off the experience. Enjoy a fun evening strolling with the kids, shopping and trick-or-treating in The Village, then finish the night with a great meal in a local restaurant or one you cook up yourself in your gourmet kitchen. Either way, it's going to be a fun night as the kids sort through their candy, and you all relax by the fireplace in your luxury vacation rental.
Kevin and Maria Cobb have been providing luxury vacation rental properties for nearly 20 years. Our goal is always to create a pampered feeling that will ski getaway to Big Bear. View all of our Big Bear cabins and luxury estates at this link.  Or give us a call at 310-780-3411, and we'll help you choose a great property for your perfect holiday getaway.  And if you'd like to explore any of our other destinations, you can be assured that we're committed to providing top quality cabins, estates, and condos for your next vacation getaway.  We have offices in Newport Beach and Big Bear. Here are links to our properties in Nuevo Vallarta, Mammoth Mountain, Park City, Southern California Beaches, and La Quinta.