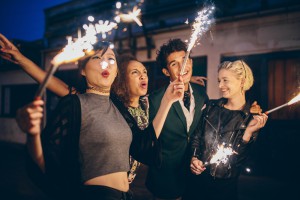 Ushering in the first day of a new year is magical. Though part of our brain recognizes it's really just another day, we endow it with almost magical forces that excite our thoughts of new beginnings and fresh starts. That's always a good thing. There's no need to be stuck in a rut or resign ourselves to an existence we'd really rather see improve. Look beyond, and see opportunities and new experiences you can embrace in the new year. And that's one thing we can help with by offering some great New Year's resolutions from Five Star Vacation Rentals.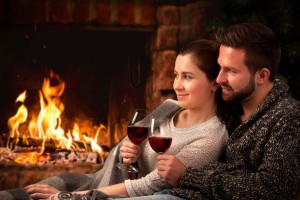 Vacation time is one of those things that often resets with the arrival of the new year.  And vacation time is important. By now we've all become familiar with the studies that show vacations actually improve your productivity at work. It turns out that keeping your shoulder to the wheel for too long is bad for both your shoulder and the wheel. You need some time away to relax and recharge your batteries.  Our relationships can be strengthened with some time away together as well. With this in mind, our humble suggestion is that start making plans for your getaway to a luxurious Five Star Vacation Rental in Big Bear, La Quinta, or Nuevo Vallarta, Mexico.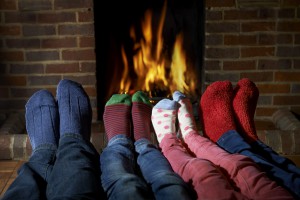 Planning your next getaway with us is sure to add more fun and relaxation to your time. You can leave behind the search for a hotel, and trade up for the luxury of a condo, cabin or estate designed to make you and your guests feel pampered. It's a great choice. You'll have your own kitchen, everybody gets their own private room, and you won't have to share your hallway with strangers coming and going at all hours. It's an entirely different experience and one you'll want to repeat.
Kevin and Maria Cobb have been hosting guests at luxury vacation rental properties for nearly 20 years. Our goal is always to create a pampered feeling that will enhance your visit to Big Bear. View all of our Big Bear cabins and luxury estates at this link.  Or give us a call at 310-780-3411, and we'll help you choose a great property for your perfect holiday getaway.  And if you'd like to explore any of our other destinations, you can be assured that we're committed to providing top quality cabins, estates, and condos for your next vacation getaway.  We have offices in Newport Beach and Big Bear. Here are links to our properties in Nuevo Vallarta, Mammoth Mountain, Park City, Southern California Beaches, and La Quinta.