There's a reason why Big Bear is our most popular destination. It's simply one of the most beautiful places you can imagine, and this beauty is enhanced during winter when it takes on a magical feel. We love the sounds of kids giggling as they build their first snowman, have their first snowball fight, and learn the joy of warming frozen toes in front of a fireplace. It's a family experience where you can turn off your phones and enjoy some truly amazing family time by celebrating the holidays in Big Bear.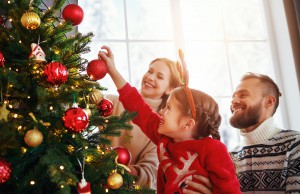 Christmas in Big Bear is a great option both for a small family or a larger get together with extended family and friends coming together to celebrate. And we have options for groups of all sizes. For many Southern California families, Christmas in Big Bear can be the perfect opportunity to experience the special day with snow-covered hills and glistening trees surrounding you. There are few things more satisfying than Christmas morning with a fire going in the fireplace while the snow-covered trees fill the view out the windows.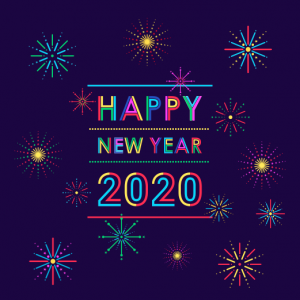 New Year's brings another way to celebrate the holidays in Big Bear as we ring in 2020. Bundle up and gather the family for the 55th annual Snow Summit Torchlight Parade. Watch over 100 skiers and snowboarders light up the night as they make their way down the face of the mountain in the dark with torches to create a spellbinding spectacle of light. The parade runs down the slope at Snow Summit and starts at 8pm.
Wyatt's Family New Years Eve Party is happening at Wyatt's Grill & Saloon and offers Big Bear's only true family New Year's Eve celebration featuring children's activities, live music, and dancing. Doors open at 5 PM at the Big Bear Lake Convention Center. This year's festivities feature the legendary Doo Wah Riders. Having appeared in concert with the likes of Garth Brooks, George Strait, Tim McGraw, and Dolly Parton, the Doo Wah Riders are country with a unique, original sound. It is high energy country with a Cajun twist. The Doo Wah Riders take the stage at 8:00 PM.
You can end this year better than ever by spending your holidays in Big Bear. Start by viewing all of our Big Bear cabins and luxury estates at this link.  Or give us a call at 310-780-3411, and we'll help you choose a great property for your perfect holiday getaway.  And if you'd like to explore any of our other destinations, you can be assured that we're committed to providing top quality cabins, estates, and condos for your next vacation getaway.  We have offices in Newport Beach and Big Bear. Here are links to our properties in Nuevo Vallarta and La Quinta.