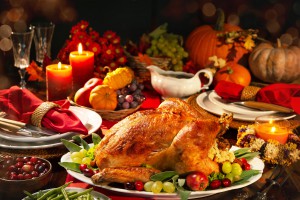 Thanksgiving is less than a week away, but we want to give all our blog followers a head start on their Christmas and New Year's in Big Bear plans. This is always our busiest season, and we're often completely booked weeks in advance. More than half our properties are already booked, so this is a great time to make your reservation.
Christmas in Big Bear is truly magical. When the weather cooperates, it can be a winter wonderland. And even if there's no snow, it still has the pristine beauty of the forest, lake, and mountain views. There's a peacefulness and calm you'll find on the mountain that is nearly impossible to duplicate in the crowds and streets around Southern California. This Christmas can be a true respite and a time to carve out some relaxing family time without the distractions that surround you at home. And if we get snow, it can also be a great chance to have some fun on the slopes with your extended family.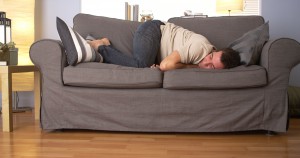 It's always great to see the relatives, but the logistics of housing them all can be a challenge. Many of us grew up on homes that either served as the holiday destination for far-flung family members or a convenient nearby stop with an extra bedroom or couch to house the relatives. This year can be very different, and a real treat for everyone. Instead of making arrangements for relatives to sleep in questionable comfort at a variety of different locations, you can choose a luxury vacation rental with enough beds and space for everyone to relax and enjoy themselves. Under one roof. It's a real game changer.
Holiday mornings become an entirely different experience with your Five Star Vacation Rental. Rather than waiting for everyone to arrive from their various destinations, you can all just walk down the hall and meet in the kitchen for a fresh cup of coffee while you take everyone's breakfast orders. The kitchen is outfitted with all you need to create an amazing omelette for everyone's needs. It's relaxing, it's a great time to bond with family, and it can really be a time you wouldn't have unless you were all under the same roof together.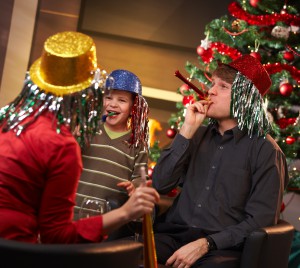 New Year's Eve in a Five Star Vacation Rental is a great experience, and it's another time we're usually booked solid. The annual Snow Summit Torchlight Parade is a visual delight as over 100 skiers and snowboarders will make their way down the slope with torches illuminating the way. And one of our luxury cabins is a perfect way to assemble a group of family and friends to celebrate the New Year safely. You can all gather around the fireplace and count down to the New Year, and travel no farther than your bedroom down the hall to call it a night. It's a fun, safe way to celebrate the occasion.
You can book your stay online or view all of our Big Bear cabins and luxury estates at this link.  Or give us a call at 310-780-3411, and we'll help you choose a great property for your spring vacation or getaway.  And if you'd like to explore any of our other destinations, you can be assured that we're committed to providing top quality cabins, estates, and condos for your next vacation getaway.  Here are links to our other properties in Nuevo Vallarta, Mammoth Mountain, Park City, Southern California Beaches, and La Quinta.