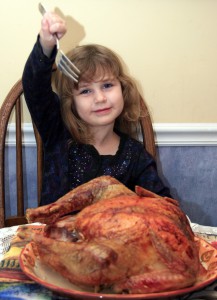 Thanksgiving is just a couple weeks away, and there's still time to make this year unlike all those that came before. But time's running out. We're often fully booked, so we recommend you plan your Thanksgiving holiday now.
If your family is like ours, you grew up with some pretty creative planning for these big family gatherings. In our house it often involved collecting rollaway beds from neighbors and friends, covering sofas with sheets and blankets, and blocking floors with mattresses. In the morning, we usually entertained whispers of how loud Uncle Louis snores, and the inevitable polite smiles when we asked our guests, "how did you sleep?" It really doesn't need to be this way, and we've got some really amazing alternatives.
We want to encourage you to take a moment to leave behind these memories, and set your mind on creating some new ones this year. Better ones. And with Five Star Vacation Rentals, we're your partner for creating some of the most amazing holiday memories you can imagine.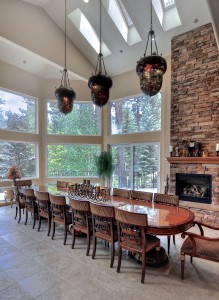 As we write this blog, we still have over a dozen of our Big Bear properties available for the long Thanksgiving weekend. Several of them have enough space to comfortably accommodate 16 guests. Can you imagine the difference this will make? You can carpool to the property and enjoy the leisurely drive up the mountain to Big Bear. You'll be greeted by a luxury vacation rental with plenty of room for everyone to sleep in comfort. Many of our cabins have full gourmet kitchens, so you may have some competition over who gets to do the holiday baking. You may prefer to take advantage of one of the local restaurants that will be open for Thanksgiving.
You can easily book your stay at any time online or view all of our Big Bear cabins and luxury estates at this link.  Or give us a call at 310-780-3411, and we'll help you choose a great property for your holiday vacation or getaway.  And if you'd like to explore any of our other destinations, you can be assured that we're committed to providing top quality cabins, estates, and condos for your next vacation getaway.  Here are links to our other properties in Nuevo Vallarta, Mammoth Mountain, Park City, Southern California Beaches, and La Quinta.