As the holidays approach, many of us look forward to catching up with family and friends visiting from out of town. It can be a perfect time to book your Big Bear getaway, so you can add a more relaxing atmosphere to your time together. We recommend you check out the November night life in Big Bear during your stay.
Our reservations typically spike this time of year as many families start making their holiday plans. We're often completely booked for the holidays, so it's a good idea to plan ahead. And as part of those plans, we're taking a look in this week's blog at some of the nightlife you can enjoy with your guests while you're spending time in one of our Five Star Vacation Rental cabins or estates in Big Bear.
In addition to spending the actual holidays with your family, your time in Big Bear can include some great nighttime experiences as well. Here's a sampling: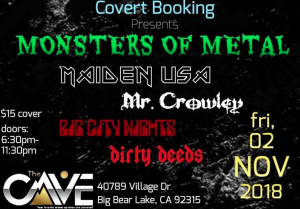 Music lovers will enjoy their November nightlife in Big Bear with a visit to The Cave. This has emerged as Big Bear's premiere live music venue, and they've got a full lineup for November. They're kicking things off on November 2nd with the Monsters of Metal Night. You'll enjoy the sounds of Maiden USA, Mr Crowley, Big City Nights and Dirty Deeds. The metal fest continues the following night on the 3rd with LA heavy metal standards by Dokken. Head over to The Cave on 9th for the "Big Bear Mini-Fest." fundraiser for Big Bear High School Art Club in coordination with Bear Valley Go For the Arts! Music will be provided by Low Lake Mountain Fire, Quint & Loneship. Lorrie Morgan is launching her fist solo album in 5 years and will be appearing on the 16th. "Led Zepagain" Tribute to Led Zeppelin appears on the 17th. The
"Cash'd Out" Johnny Cash Tribute lands on the 24th. Los Lonely Boys are an American Chicano rock power trio from San Angelo, Texas, and they'll be wrapping up November's lineup on the 30th.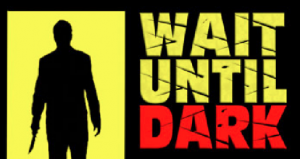 Theater fans will want to plan for performances of "Little Women" and "Wait Until Dark" at the Performing Arts Center. Purchase your tickets online for these local productions that will be sure to keep you spellbound. For more details check out their website here.
You can easily book your stay at any time online or view all of our Big Bear cabins and luxury estates at this link.  Or give us a call at 310-780-3411, and we'll help you choose a great property for your holiday vacation or getaway.  And if you'd like to explore any of our other destinations, you can be assured that we're committed to providing top quality cabins, estates, and condos for your next vacation getaway.  Here are links to our other properties in Nuevo Vallarta, Mammoth Mountain, Park City, Southern California Beaches, and La Quinta.