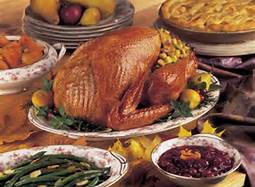 We love this time of year. It's our busy season, but it's also a time we get to share in some of the best family connections. We help families arrange things so that brothers, cousins, aunts, uncles, in-laws, friends, and grand parents can enjoy each other's company rather than scramble to find spare beds, mothballed travel trailers, and not-so-nearby hotel rooms. We transport families from the logistics business to the "tell me what you've been up to since I saw you last" business. It's a truly fun and rewarding thing to be a part of, and Thanksgiving in Big Bear is one of our favorites.
There are lots of great things you'll enjoy about your Thanksgiving in Big Bear with Five Star Vacation Rentals.  Most of our luxury cabins and estates are equipped with great kitchens, and many will satisfy even the most demanding gourmet. Bring your fixins and your family's best chef, and you'll make this Thanksgiving one that everyone will remember.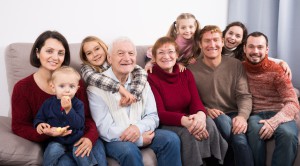 There's a special thrill that many families experience when they make an effort to get everyone together under the same roof for special occasions like Thanksgiving in Big Bear. We have many properties that can comfortably accommodate up to 16 guests. Thanksgiving morning will be something truly special when you have friends and family together enjoying the Macy's parade, delighting in the smell of the turkey roasting, and getting caught up.
And after your feast, Big Bear is one of the most picturesque spots you'll likely ever find to enjoy a leisurely walk to help make some room for pumpkin or pecan pie a bit later. Choose one of our cabins within walking distance to The Village, and later in the weekend you can gather some in your group to get a jump on your Christmas shopping by browsing through the shops there. There are dozens of great shops in Big Bear Village, and you're sure to find great ideas for just about everyone on your list.
Kevin and Maria Cobb have been hosting guests at luxury vacation rental properties for nearly 20 years. Our goal is always to create a pampered feeling that will enhance your visit to Big Bear. View all of our Big Bear cabins and luxury estates at this link.  Or give us a call at 310-780-3411, and we'll help you choose a great property for your perfect holiday getaway.  And if you'd like to explore any of our other destinations, you can be assured that we're committed to providing top quality cabins, estates, and condos for your next vacation getaway.  We have offices in Newport Beach and Big Bear. Here are links to our properties in Nuevo Vallarta, Mammoth Mountain, Park City, Southern California Beaches, and La Quinta.