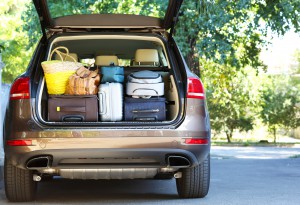 There are a number of things that we all take into account when we plan a family getaway or vacation. In this week's blog we're going to take a look at the Five Star difference you'll enjoy when you stay with us in one of our luxury vacation rentals. We're confident you'll agree that there's a huge difference between us and staying at some other accommodation.
Vacations are usually a pretty special event. We don't get to take them any where near as often as we'd like, and it's important to pack as much value as we can into the limited time we have. This is where you'll start to see the real Five Star difference.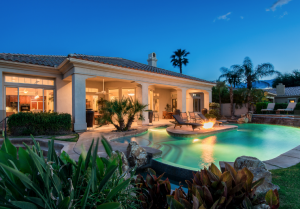 Unlike staying at a hotel, with Five Star Vacation Rentals, you'll enjoy the privacy of an entire home, condo, or estate dedicated solely for the use of your family. This means that when your kids step outside their bedroom, they'll be standing just down the hall from you. At a hotel if your kids step outside the room, they're usually in a public area that can have quite a bit of foot traffic by strangers. That also can bring unwanted noise at odd hours to interrupt your sleep. At a Five Star Vacation Rental you'll usually be staying in a quiet area, and have complete privacy.
Our luxury accommodations are a great advantage as well. If you could find a hotel that has the type of views with a private spa, expansive living space, full kitchen and a fireplace, the expense would be astronomical. Now combine that with our floor plans that can handle up to 16 guests, and the expense would grow even greater. Many of our properties are perfect for multiple families to share, so if you split costs, this makes the value simply impossible to duplicate with any other type of resort.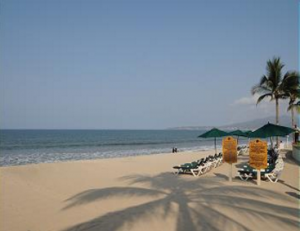 You'll also see the Five Star difference in the destinations we serve. Big Bear is our most popular choice, but we have lots of condos on the beach at Villa la Estancia near Nuevo Vallarta, and snow getaways in Park City and Mammoth as well.
Kevin and Maria Cobb have been hosting guests at luxury vacation rental properties for nearly 20 years. Our goal is always to create a pampered feeling that will enhance your visit to any of our destinations. View our Big Bear cabins and luxury estates at this link.
You can book online or give us a call at 310-780-3411, and we'll help you choose a great property for your perfect holiday getaway.  If you'd like to explore any of our other destinations, you can be assured that we're committed to providing top quality cabins, estates, and condos for your next vacation getaway.  We have offices in Newport Beach and Big Bear. Here are links to our properties in Nuevo Vallarta, Mammoth Mountain, Park City, Southern California Beaches, and La Quinta.