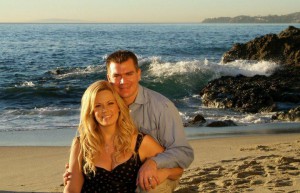 When Kevin and Maria Cobb first turned a handful of their personal investment properties into Five Star Vacation Rentals nearly two decades ago, they could hardly have imagined their company would grow to include over 50 luxury properties spread from Nuevo Vallarta, Mexico, to Park City, Utah.  But with thousands of satisfied guests enjoying tens of thousands of nights each year, the business has become an amazing achievement. And it's something we hope to keep expanding with more top quality luxury homes, cabins and condos.
There are several key elements to our success. Finding and representing the best quality properties is certainly central, but our marketing and ongoing maintenance are nearly as important. We are specifically interested in adding new properties in our core areas of Big Bear and La Quinta in California. As a part of the Five Star family, you'll enjoy a number of benefits.
Smart Targeted Marketing
We invest heavily in Google Adwords and PPC services to make sure we keep our properties in front of those looking for a vacation getaway. If you've tried to market your property on your own, you may be aware of the tremendous challenge and expense this creates. We combine this with smart Search Engine Optimization and social media interaction to keep guests informed of our options.
Five Star Vacation Rentals Simplified Reservations and Online Interactions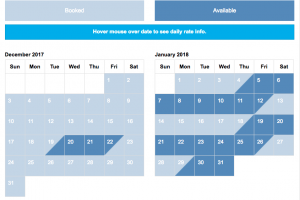 Getting our properties in front of interested guests is only a portion of our efforts. We've also invested in a sophisticated real-time online calendar and booking system that makes our family of properties available for rent 24/7. Guests can book their stay easily online or with one of our custom apps for Apple and Android devices.
We combine our online presence with unmatched telephone support, and you'll realize some great benefits with your FiveStar Vacation Rental. Our phone agents are trained to provide top notch customer service and find a great fit for each guest. We keep our staff trained in a friendly sales approach that makes guests feel welcome while encouraging them to make that reservation.
Maintaining the Best Properties
We keep your investment in top notch condition, so you can be sure to get the maximum income. Our guests expect their stay to be seamless, and we deliver that. In the rare case where an issue arises during a guest's stay, we have maintenance staff on call to quickly resolve virtually any issue that may arise.
Maria and Kevin Cobb have been hosting guests at luxury vacation rental properties for nearly 20 years. View all of our Big Bear cabins and luxury estates at this link.  We have offices in Newport Beach and Big Bear. Here are links to our properties in Nuevo Vallarta, Mammoth Mountain, Park City, Southern California Beaches, and La Quinta.