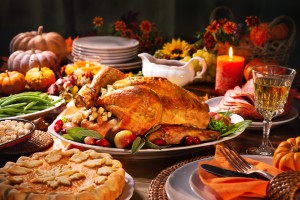 As we welcome the month of November, our thoughts necessarily turn to the holidays. We've been not so subtly reminded of their pending arrival as we go about our usual shopping with their yearly push of holiday merchandise. But now really is the best time to plan your holiday getaway.
Thanksgiving is just a few weeks away, and it's one of our busiest times. Many families make a yearly trek to one of our Big Bear vacation rentals to assemble their far flung family members in the comfort and luxury we offer. It's an entirely different holiday experience to have a rambling luxury home or estate with enough room for everyone to have a bedroom or bunks for kids compared to years past with various nearby motels, and mattresses and rollaway beds scattered throughout our homes creating an obstacle course in the process. We love spending time with our families, and the fewer obstacles we encounter, the better.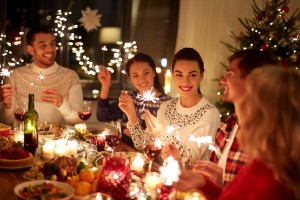 Big Bear is our most popular destination, and Thanksgiving usually finds snow on the ground making the experience that much better. If you've never greeted a Thanksgiving or Christmas morning with a snow-covered view out your windows and a roaring fire in the fireplace, it is truly an experience you should put on your bucket list. With cups of steaming coffee and hot chocolate shared among your family and friends, it's impossible to stop the great stories of shared childhood experiences, loving memories of those we miss, and excitement about what our shared futures hold. It's just a better experience. As the season progresses our availability gets scarcer, so it's wise to make your plans early.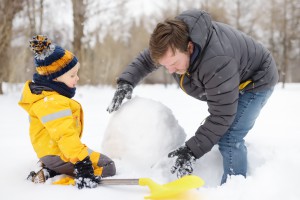 All of our properties come with fully-equipped kitchens, so you can encourage the chefs in your group to dive in, and create a great Thanksgiving or Christmas morning buffet. After your meal, bundle up and go for a great walk through the pines as the kids tag along throwing the occasional snowball or pleading with you to build a snowman back at the cabin. It's a holiday time everyone will fondly remember and want to repeat every year.
Our goal is always to create a pampered feeling that will enhance your visit to Big Bear. To plan you holiday getaway, view all of our Big Bear cabins and luxury estates at this link.  Or give us a call at 310-780-3411, and we'll help you choose a great property for your perfect holiday getaway.  And if you'd like to explore any of our other destinations, you can be assured that we're committed to providing top quality cabins, estates, and condos for your next vacation getaway.  We have offices in Newport Beach and Big Bear. Here are links to our properties in Nuevo Vallarta and La Quinta.