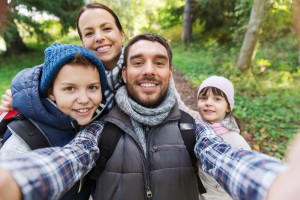 Plan your October Big Bear getaway, and enjoy some truly memorable family time. October is a special time in Big Bear. Fall colors usually start showing in mid October and can often still be seen into November. The cool fall air is perfect for those morning and evening walks in the woods where you're likely to run across some of the plentiful wildlife who may pause long enough to let you capture a photo or video to remember the moment.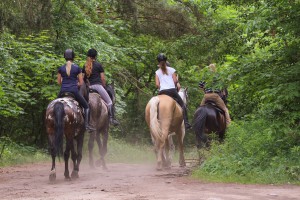 There are some experiences that many city-dwelling families never get to experience, and we recommend you put them on your list for your Big Bear getaway. Have your kids ever been horseback riding? Have you? It's something that many of us don't have ready access to. But it's something you should definitely put on your bucket list. Baldwin Lake Stables is a short drive outside Big Bear and is open year round. They have a petting zoo, pony rides, and docile, friendly horses to help your family enjoy their time whether you're seasoned riders or saddling up for the first time.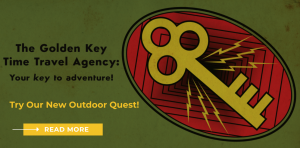 Escape rooms have popped up in many places, and they are quickly becoming a great adventure for families. Mountain Room Escapes is offering a special outdoor adventure that will see your family embark on a scavenger hunt around Big Bear to help save some time travelers who got stuck. It's a great way to spend some quality family time, explore Big Bear, and be part of a grand adventure all at the same time. And it's all outdoors.
So when you're ready to get serious about having fun, you can start by viewing all of our Big Bear cabins and luxury estates at this link.  Or give us a call at 310-780-3411, and we'll help you choose a great property for your perfect  getaway.  And if you'd like to explore any of our other destinations, you can be assured that we're committed to providing top quality cabins, estates, and condos for your next vacation getaway.  We have offices in Newport Beach and Big Bear. Here are links to our properties in Nuevo Vallarta and La Quinta.