Over the past several years we've built up an impressive presence in La Quinta, just a short drive away from Palm Desert and Palm Springs. Our properties are mostly on the world-class golf courses found in the La Quinta area, but there are lots of great attractions in the area off the links as well. If you're not a golfer, you can still have a great time. Here are a few activities we've heard good things about.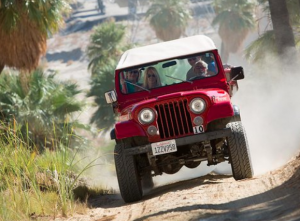 Native Californians will likely be keenly interested in learning more about the San Andreas fault. It's something that's jolted many of us awake at night, and it runs directly through Palm Desert adjacent to La Quinta. Desert Adventures is offering a fascinating San Andreas Fault Jeep Tour from Palm Desert that takes you along the fault where you'll learn amazing insights about its geology and history. See an oasis on the fault that's fed by an underwater spring, and visit a Native American site to learn about early inhabitants of the area. They also offer sunset and stargazing tours after dark. Check out their website for more details and to book your trip: https://red-jeep.com/tours/san-andreas-fault-jeep-tours/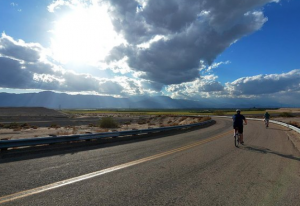 Another great way to get up close and personal with the beautiful surroundings in the desert is with the Earthquake Canyon Express Downhill Bike Adventure. As the name implies, this is a mostly downhill ride. They supply the bicycles and your tour takes you through a protected wilderness zone running along the San Andreas Fault, to areas inaccessible by traditional tour vehicle. Along the way, you'll snap photos of the Salton Sea, Mt. San Jacinto, the All-American Canal, and the eastern Coachella Valley. The 20-mile (32-km), paved route is mostly downhill with no cross roads, no turns, and very little traffic, making this a fun and scenic adventure suitable for all ages. More info at this link.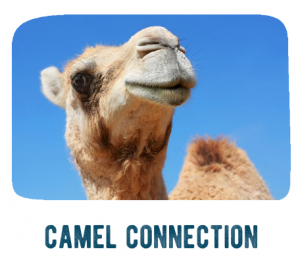 Everyone in the family will enjoy a visit to Living Desert Zoo and Gardens. You can feed a giraffe, meet a camel, and watch some butterflies flutter by. Pay a visit to the petting zoo, or spend some time with one of the zookeepers learning more about the animals and their natural surroundings. You'll delight in the massive G-Scale model railway, and see how the zoo is helping injured and displaced animals mend in their hospital. The zoo has been a fixture in the Palm Springs area for 50 years, and it's a great way to spend the day. Visit their site for more details at this link.
You can book your stay online or view all of our La Quinta properties at this link.  Or give us a call at 310-780-3411, and we'll help you choose a great property for your next vacation or getaway.  And if you'd like to explore any of our other destinations, you can be assured that we're committed to providing top quality cabins, estates, and condos for your next vacation getaway.  Here are links to our other properties in Nuevo Vallarta and Big Bear.