We know it's still early, but our holiday bookings tend to fill up pretty fast. So this is your early reminder that the holidays are on the way, and there's no time like the present to make your plans.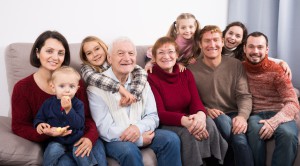 The holidays are our favorite time of year. Families gather with loved ones often coming in from distant places to celebrate together. And we consider it a privilege to help many families find a great solution to keep all their loved ones together in a luxury vacation rental. Big Bear is a favorite destination for many family holidays, and we have properties there that can accommodate groups of 20 or more with adjacent cabins. And when the weather cooperates, it can be an amazingly beautiful time as well with snow on the ground.
Most of our properties boast full chef's kitchens, so you can get your family's best cooks to work on creating a feast everyone will enjoy. If you don't feel like cooking, there are some great options for dining out for your family feast.
Nottinghams is a Big Bear staple. They have been serving Big Bear residents and visitors for decades. They offer Thanksgiving and Christmas feasts that are sure to keep everyone in your party glowing and satisfied. Reservations are a must. Visit their website for more details. You can book your reservation up to 30 days in advance.
The Peppercorn Grille is another Big Bear favorite. It has a menu ranging from sea food to pizza, sandwiches, and pasta. They're open on Thanksgiving and Christmas Eve this year. You'll need reservations. Visit their website at this link.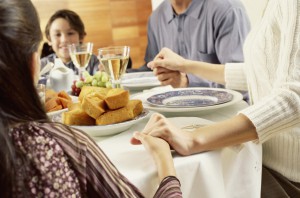 Whichever option you choose, your family will enjoy the benefits of staying together rather than having different family members spread out across several different locations or hotels. It can be a real delight to have everyone share a relaxing breakfast together without first having to make arrangements for transportation. The holidays really should be a time spent enjoying your family rather than working out the logistics of collecting them all in one place. And with Five Star Vacation Rentals, you'll have that part of your holiday taken care of.
You can easily book your stay at any time online or view all of our Big Bear cabins and luxury estates at this link.  Or give us a call at 310-780-3411, and we'll help you choose a great property for your summer vacation or getaway.  And if you'd like to explore any of our other destinations, you can be assured that we're committed to providing top quality cabins, estates, and condos for your next vacation getaway.  Here are links to our other properties in Nuevo Vallarta, Mammoth Mountain, Park City, Southern California Beaches, and La Quinta.