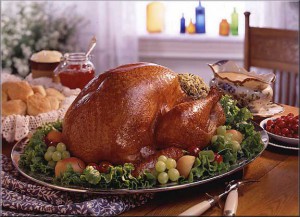 Are you having the family over for Thanksgiving?  It's a holiday tradition for many families to have a big dinner hosted for the extended family and friends for Thanksgiving. It can also be a time when relatives from the far flung corners of the country gather to enjoy one another's company, get caught up on things, and enjoy a time to be thankful over a great meal.
One challenge that faces many families at these events is finding enough space for all the visiting relatives.  It can be logistical nightmare, and too often ends with a couple of uncles and cousins stretching out on hideaway beds or taking over the living room sofas for extra sleeping space.  Maybe you're thinking of turning one of the kid's rooms into something resembling the barracks at an army base with a couple rows of bunk beds crammed into the space.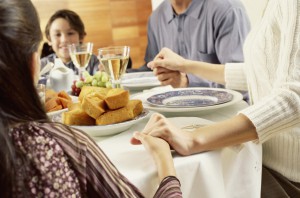 And while the challenge of finding sleeping accommodations for a large group can be difficult, that's just the beginning. When morning arrives, you can never have enough bathrooms.  It's one thing to lay out some extra mattresses for sleeping, but how do you add a couple more bathrooms to meet the needs of your guests?
And for those of you who choose to put the relatives up at local hotels or motels, your trouble just gets shifted from finding enough beds to finding enough cars to collect them all and get them together for the family events.
Well, you don't have to worry about it. At Five Star Vacation Rentals, we've got all the beds and bathrooms your family needs. Imagine making this the year where you don't tear apart the entire house to make room for the guests, but instead choose of of our luxury Big Bear vacation rentals for Thanksgiving with the family.  Now you can choose how many bedrooms and bathrooms you want, and you'll all enjoy the amazing luxury that's found in each of our Big Bear vacation rentals.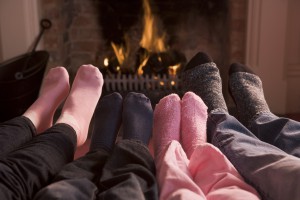 Imagine waking up Thanksgiving morning with everybody well rested, and nobody sleeping on the floor. You can choose the best cook in your group and prepare the turkey while the rest gather around the TV to watch parades and football. It can be a time of family togetherness and relaxation for everybody, and a logistical nightmare for nobody. Doesn't that sound better?
You can view all of our Big Bear luxury vacation rentals at this link.  We also maintain rentals in  Nuevo Vallarta, Mammoth Mountain, Park City, Southern California Beaches, and La Quinta. No matter what city you are visiting, staying in a Five Star Vacation Rental property will ensure that you experience the absolute best in luxury accommodations. We would be glad to help you plan your Thanksgiving in Big Bear or elsewhere, so if you would like more information, you can reach out to us by calling 310-780-3411.