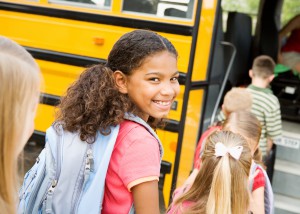 The ads are unavoidable, and it's unmistakable that the lazy, hazy days of summer are waning.  Back to school season is upon us with all the flyers in the mail, the extra shopping trips, and the annual reworking of our schedules. But there's still time to plan one last family getaway before the bell rings on that first day back to school.  Put us on your back to school shopping list, and you can end the summer on a great note.
Big Bear is amazing during the late summer. The evenings are usually cool, and the daytime temperatures can be a break from the hotter days more common throughout much of Southern California. Especially popular this time of year is the golfing, hiking, trail biking, and fishing on the lake.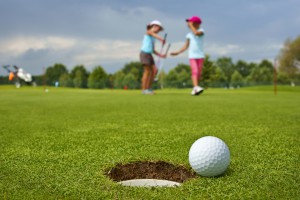 Golfers can also enjoy the 9 hole course at the base of Bear Mountain throughout the summer. This is a delightful course that offers some of the most amazing scenery you'll find on any southland course.  Have fun brushing up on your game with their 300 yard driving range and areas for chipping, putting, and bunker practice zones.
Hikers will find improved paths for all skill and exertion levels, with clearly marked paths and some wheelchair and stroller accessible. Here's a good list of trails at this link.
The Big Bear Cycling Association has rides scheduled throughout the rest of summer. They also offer rides for all skill levels and local bike rentals are available.
You can book your stay online or view all of our Big Bear cabins and luxury estates at this link.  Or give us a call at 310-780-3411, and we'll help you choose a great property for your holiday vacation or getaway.  And if you'd like to explore any of our other destinations, you can be assured that we're committed to providing top quality cabins, estates, and condos for your next vacation getaway.  Here are links to our other properties in Nuevo Vallarta and La Quinta.