This year is the year many families have declared they're going to go on at least one great family getaway. We've been seeing it more and more as families want to have some fun and relaxing experiences during these challenging times. This winter is a great time to plan a special holiday getaway with Five Star Vacation Rentals.
At Five Star Vacation Rentals we strive to provide a great experience with lots of relaxing and luxurious touches along the way. This holiday season is shaping up to be one of our busiest in memory, so we're recommending all our guests plan ahead and book early to make sure you can get that special trip planned for the family.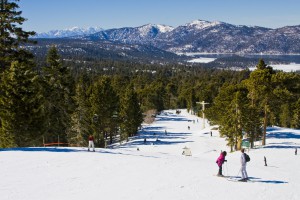 Big Bear is our most popular destination, and the holiday season in Big Bear offers lots of great activities in a beautiful forest setting. By Christmastime, Big Bear often has a generous blanket of snow. And on the years it doesn't, you'll still be greeted with exhilarating cold, clean, mountain air amid the towering trees. For us city dwellers, an early morning walk in the chilly air amongst the trees and mountains in Big Bear is a rare treat. And for the skiers, the treat is even greater when it's followed by a run down the slopes at Bear Mountain or Snow Summit.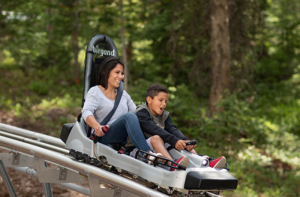 Off the slopes, there's still plenty of fun winter activity. One of our favorites is the Alpine Slide. Their new Mineshaft Coaster brings a coaster experience to Big Bear with hairpin turns, tunnels and 360 degree corkscrews. The coaster will take you down a mile-long track through the trees. They have their own snow making equipment on site, so as long as the weather is cold enough, you can also enjoy their snow play options with inner tube downhill runs, and their signature Alpine Slide where you can recreate a luge experience as you race down the mountain on the specially designed track and sleds.
Book online and check out our Big Bear cabins and estates at this link.  Or give us a call at 310-780-3411, and we'll help you choose a great property for your perfect getaway.  And if you'd like to explore any of our other destinations, you can be assured that we're committed to providing top quality cabins, estates, and condos for your next vacation getaway.  We have offices in Newport Beach and Big Bear. Here are links to our properties in Nuevo Vallarta and La Quinta.