Spring is a great time around here. While we're always a bit sad to put away our snow gear, spring brings with it a host of new opportunities and adventures to embark upon. And for those of us who love the outdoors, it's a perfect time to pack our bags and take a hike.
Do You Prefer Grass or Sand Between Your Toes When You Take a Hike?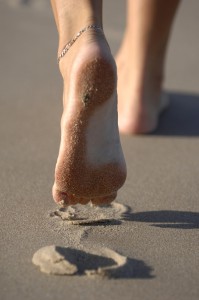 Our beautiful resort at Villa la Estancia on the beach in Nuevo Vallarta, Mexico is a perfect springtime destination. This time of year sees some of the best weather with the high most days getting into the low 80's and overnight temperatures in the 60's. Our beach lovers can't get enough of the miles of pristine sand when its coupled with the luxury of one of our beach-front condos. Each condo is equipped with a full kitchen, and there is gourmet dining on site as well. Puerto Vallarta is a short cab ride away with its great shopping and rich local cuisine.
If your version of hiking includes chasing a golf ball down the fairway, you're going to love spending time at Villa la Estancia. The Flamingo Golf course is just a few minutes away and offers championship level golfing. This full service golf course has club rentals, carts, lessons, a driving range, and a beautiful natural backdrop to enjoy on your outing. A day on the links, followed by an evening walk along the shore can only be made better with a luxury Five Star Vacation Rental to return to at the end of the day.
Hike the Forest in Big Bear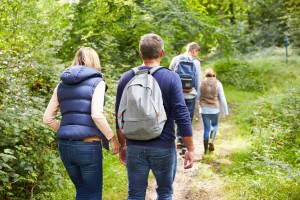 Big Bear is by far our most popular destination year round, and spring is a perfect time to plan your visit. The forest comes alive with wild flowers and the sights and sounds of birds and deer during the spring. Big Bear has dozens of miles of trails, and you can enjoy the beauty of the lake from many of them. And with Big Bear, you can enjoy a range of great experiences on every hike. Take in the forest, dip your toe in the cool lake water, and enjoy a great meal in The Village all on the same outing.
Of course the best part of any Big Bear hike is when you return to your luxury Five Star Vacation Rental afterward. You'll enjoy an unrivaled level of comfort and craftsmanship. Spring nights are great for barbecuing and relaxing later in front of the fireplace. It's a perfect solution to a busy life, and a great way to reconnect with family and recharge your batteries.
View all of our Big Bear cabins and luxury estates at this link.  Or give us a call at 310-780-3411, and we'll help you choose a great property for your perfect holiday getaway.  And if you'd like to explore any of our other destinations, you can be assured that we're committed to providing top quality cabins, estates, and condos for your next vacation getaway.  We have offices in Newport Beach and Big Bear. Here are links to our properties in Nuevo Vallarta, Mammoth Mountain, Park City, Southern California Beaches, and La Quinta.