We're putting off a few more days before we take down the tree and the Christmas lights. We're excited to welcome in the New Year, and have great hope for the adventures that await us in the days and months ahead. We love the fresh feeling we get from the New Year, new plans, and the opportunity to make this year even better than last year.
If one of your resolutions was to spend more time with your loved ones, we've got some great opportunities on the horizon that you can start planning for now.
Plan a Family Ski Vacation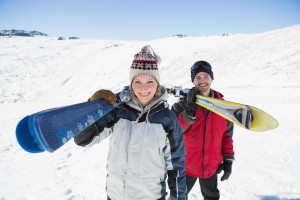 Big Bear's ski season is in full swing, and it's a great time to plan a family ski vacation. Whether you have little ones looking for their very first ski experience, or you're an expert-level skier hoping to get some quality time in on the slopes, Big Bear's two ski resorts have choices you'll be happy with. And with your Five Star Vacation Rental waiting for you at the end of the day, you can be sure your time will be fun, relaxing, and leave you feeling pampered.
Big Bear offers lots to do off the slopes as well. The Village is packed with lots of great little shops and restaurants. The nearby Big Bear Zoo is a great stop to see local wildlife and some actual bears while in Big Bear.
Plan an Exotic Mexico Vacation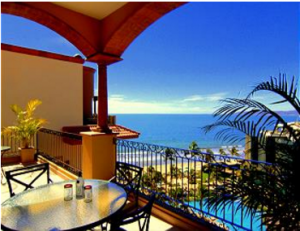 It's a bit jarring to move from ski slopes to sandy beaches, but those are two choices we offer. We have over a dozen luxury condos on the beach in Nuevo Vallarta Mexico. This is a great time of year to visit. Their weather is usually mild this time of year with very little rain and temperatures ranging from the 70's and 80's. The ocean water temperature also usually stays in the high 70s during our winter, and gets even warmer during the spring.
The Villa la Estancia resort is right on the beach and just a short cab ride away from the airport and the shops and restaurants in Puerto Vallarta.  There's no shortage of activities. You can go deep sea fishing, enjoy a massage and steam spa, taste the local cuisine at the many small shops and restaurants in Puerto Vallarta, or bring your clubs and spend some afternoons on the nearby championship golf courses. It can be a great getaway for one or all of these things.
You can start your next getaway by viewing all of our Big Bear cabins and luxury estates at this link.  Or give us a call at 310-780-3411, and we'll help you choose a great property for your perfect holiday getaway.  And if you'd like to explore any of our other destinations, you can be assured that we're committed to providing top quality cabins, estates, and condos for your next vacation getaway.  We have offices in Newport Beach and Big Bear. Here are links to our properties in Nuevo Vallarta and La Quinta.