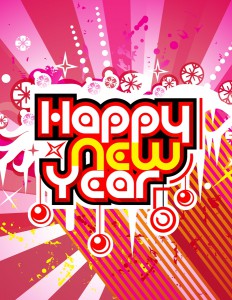 We're a few days out from New Years, and we want to take this opportunity to thank our guests for another great year. We have much to be grateful for, and we're glad to have been able to participate in many great life events with our guests over the past year.
We've seen weddings, anniversaries, family reunions, office ski parties, graduation celebrations and more relaxing family vacations than we can count. We're honored to be a part of these significant moments with our guests, and we're excited to see what the new year will bring as well.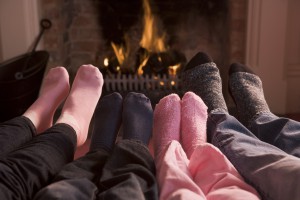 If one of your New Year's resolutions was to spend more quality time with your family, we're here to help. Most families get precious few days away together, and it's important to maximize the time. Hotels are common choice, but there's much more relaxation and quality time to be found in a Five Star Vacation Rental. Unlike hotels where your door opens out to a hallway travelled by strangers at all hours of the night, your vacation rental is your dedicated space. The only people wandering around will be the people you brought with you.
Additionally, your Five Star Vacation Rental is perfect for families to relax together. The adults can settle in by the fire and talk late into the night without concern about the kids. They're just down the hall safe in their own rooms. And sleepy mornings are so much better when you don't need to muster the troops, get dressed, and go in search of a restaurant for breakfast. Just head over to your fridge, and begin your day at your pace with your own food as early or as late as each of your wants.
You can make 2020 better than ever by planning your next getaway with us in a Big Bear vacation rental. Start by viewing all of our Big Bear cabins and luxury estates at this link.  Or give us a call at 310-780-3411, and we'll help you choose a great property for your perfect holiday getaway.  And if you'd like to explore any of our other destinations, you can be assured that we're committed to providing top quality cabins, estates, and condos for your next vacation getaway.  We have offices in Newport Beach and Big Bear. Here are links to our properties in Nuevo Vallarta and La Quinta.