If your family is planning a summer vacation, we'd like to suggest a fun and exotic option. We have over a dozen luxury condos in Villa la Estancia right on the beach in Nuevo Vallarta, and it's a great chance to enjoy a seaside vacation in an exotic location without having to travel half way around the world.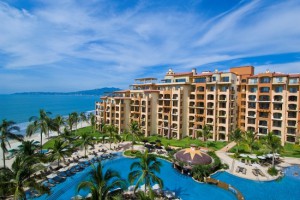 Nuevo Vallarta is near Puerto Vallarta in Mexico and is about a three hour flight out of LAX. It sits on a pristine white sand beach and offers a wide range of luxury services right on the property. At Villa la Estancia you can enjoy the full spa experience with their onsite spa. You have fine dining available in the two onsite restaurants as well. And each unit has a full kitchen, so you can partake of some of the local fresh fish and vegetables, and create your own meals for your party.
Just a short cab ride away is Puerto Vallarta with its rich history and great shopping. You can find a great selection of restaurants ranging from small family owners to large luxury dining. The choices are amazing, and we always find the best lobster there. The Puerto Vallarta night life is vibrant, and you'll find some of the planet's best margaritas at The Bar LaPlaya. It's a great destination after a day of shopping, seafood, and a great sunset.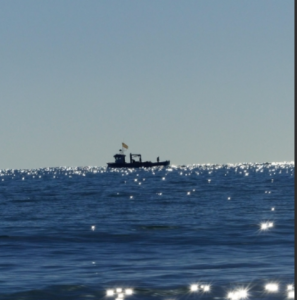 You'll also find some great fishing options with charter boats offering day excursions. Puerto Vallarta Fishing is a good option, and runs its charters year round. Imagine the fun you'll have after a day snagging a mahi mahi, red snapper, or even a marlin. Since your Five Star Vacation Rental has a full kitchen, you could end up treating your guests to some of the freshest fish they've ever had.
Golfers are in for a treat in Nuevo Vallarta as well. The Flamingos Golf is an 18 hole championship course just 5 minutes away from Villa la Estancia. There's a putting green, driving range, pro shop, lessons, and club rentals as well. It can make for a perfect getaway with your days split between the sands on the beach by your luxury condo, and some of the finest golfing available.
You can view all of our Nuevo Vallarta condos and book online at this link. You can also have a great family holiday in  Big Bear and La Quinta. No matter what city you are visiting, staying in a Five Star Vacation Rental property will ensure that you experience the absolute best in luxury accommodations. We would be glad to help you plan your holiday in Nuevo Vallarta or elsewhere, so if you would like more information, you can reach out to us by calling 310-780-3411.