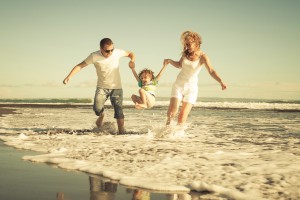 Southern California has some of the best weather found anywhere in the world. But as winter approaches, we do see the temperatures drop enough that the beaches are pretty empty. If you're missing your beach time, your family may want to think about planning an exotic adventure for the new year where the weather is warmer and you can swim in the ocean. Sound interesting? Check out the luxury getaway we can put together for you in Nuevo Vallarta, Mexico.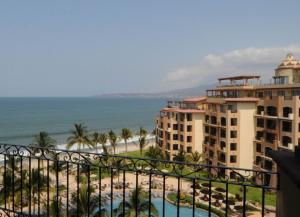 The weather in Puerto Nuevo is remarkably warm this time of year. Most days the high is in the 80's and the lows are in the 60's. And the ocean water can be a cozy range from the high 70's to low 80's. It's great beach conditions, and a great chance to enjoy the feel of sand between your toes while enjoying some amazing luxury in one of our Five Star Vacation Rental beachside condos.
We have over a dozen luxury units in Villa la Estancia, and you'll quickly see why these are so popular. The resort has all the amazing amenities you'd expect and more. There are award-winning onsite restaurants, a full spa, pools, and every unit is just moments from the surf.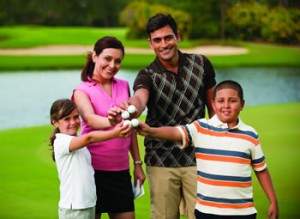 The golfers in your party will want to pack their clubs for the quick flight out of Southern California to enjoy the championship golf courses nearby. And Puerto Vallarta is a quick cab ride away with amazing local cuisine, shops with artwork from local artists, and some great historical sites as well.
But you'll keep finding yourself drawn back to your luxury suite. Choose one with ocean views, and you can start each day with breakfast on the balcony overlooking the waves that await. In addition to great on-site dining, each of our units has a full kitchen, so you can try your hand at some of the great foods and fish you'll find available in the Puerto Vallarta marketplace.
It's exotic, it's relaxing, and it's a great way to plan a winter vacation that will have you feeling you're in the middle of summer. Check out photos and book online at this link. Or give us a call at 310-780-3411, and we'll help you choose a great property for your perfect next getaway.  And if you'd like to explore any of our other destinations, you can be assured that we're committed to providing top quality cabins, estates, and condos for your next vacation getaway.  We have offices in Newport Beach and Big Bear. Here are links to our properties in  Big Bear, Mammoth Mountain, Park City, and La Quinta.