Summer vacations are starting for some, and it's a time many families start getting serious about their summer vacation plans. There are lots of great options, and this week we're exploring Villa la Estancia, our beachside resort in Nuevo Vallarta, Mexico.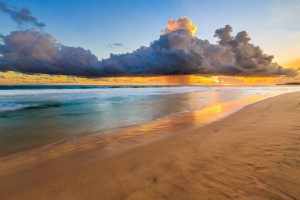 Some of the things you can expect from a June or July visit to Nuevo Vallarta include quite a few plusses. The crowds from early spring have mostly thinned out, but the airlines still offer a good selection of flights out of Southern California airports with some direct flights available. The weather starts to include more rainy days through June and July, but many people find the rain to be a fun addition as the storms can be dramatic to watch roll in from the balcony of your beach-side condo. And enjoying a luxury condo overlooking the beach during a rainstorm is one of life's more romantic experiences.
The shopping in nearby Puerto Vallarta remains a great way to spend afternoons with shops offering a wide selection of artwork from local craftsmen, amazing seafood, and lots of fun small shops filled with all manner of souvenirs, baked goods, and household items.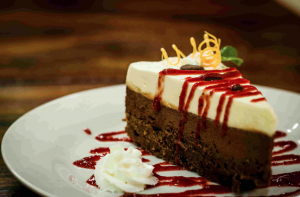 Chocolate lovers will want to make the pilgrimage to Choco Museo. This celebration of all things chocolate includes workshops showing how chocolate is made, hands-on classes to learn how to make various chocolate confections, and an actual chocolate museum. Be sure you set aside enough time to take it all in, and remember that they also are giving away free samples.  It's hard to imagine anything more perfect than free chocolate. Be sure to put this stop on your itinerary.
But come nighttime, Puerto Vallarta rolls out some of the most original bars and venues you're likely to find anywhere. Bar La Playa is right near the beach and a consistent crowd favorite with its handcrafted drinks featuring top shelf tequilas and mezcales.  Tell them what you like, and their cocktail artisans will create a personalized drink tailor made for your palate.  Are you in the mood for a nice Cuban cigar after dinner? Visit La Casa del Habano where you'll find an amazing selection of Cuban cigars along with some true experts to help you choose among them. They have a walk-in humidor, and plenty of Cuban cigars available to sample before you buy. Relax with the owners, and come away with some fine cigars when you're done. The Incanto combines a cabaret theater with an intimate piano bar to provide some of Puerto Vallarta's best musical entertainment and delicious food from their cafe.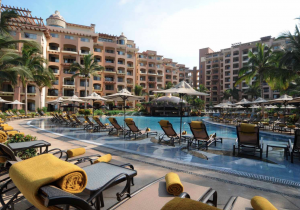 View all of our Nuevo Vallarta vacation rentals at this link. Or give us a call at 310-780-3411, and we'll help you choose a great property for your perfect next getaway.  And if you'd like to explore any of our other destinations, you can be assured that we're committed to providing top quality cabins, estates, and condos for your next vacation getaway.  We have offices in Newport Beach and Big Bear. Here are links to our properties in  Big Bear, Mammoth Mountain, Park City, Southern California Beaches, and La Quinta.