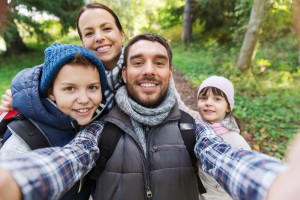 Summer is in full swing, and our reservation line is heating up. It happens this time every year as excited families decide this is the year they're going to plan a vacation that includes some truly luxurious accommodations. And we're delighted to help create these memorable vacations, anniversaries, honeymoons and more. Our collection of luxury estates and cabins represents some of the finest properties you can find in all of Big Bear.  And your stay with us in these luxury accommodations is sure to create an experience your family will long remember.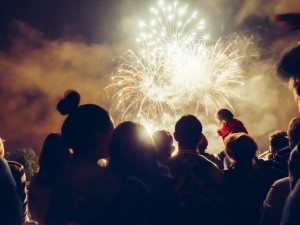 July is an especially good month to plan your Big Bear getaway. Independence Day is one of our busiest holidays. The fireworks display in Big Bear the biggest Fourth of July fireworks display in Southern California. It's especially fun, because the fireworks are launched from a barge on Big Bear Lake. The display in the sky is magnified by the reflections of the water. It's truly an amazing show, and one you need to put on your bucket list.
Enjoy a fun night at the theater with The Big Bear Theater Project's 80th anniversary presentation of Thornton Wilder's "Our Town." You'll enjoy a nostalgic trip to Grover's Corners, and enjoy an evening with its colorful residents. The play opens July 6th, and runs through July 14th. For showtimes and information, visit their website. You can purchase tickets online at this link.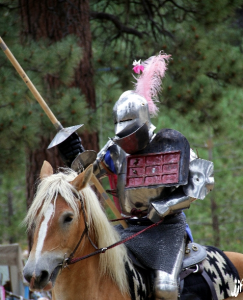 July 14th marks the opening of the annual Renaissance Faire in Fawnskin. It runs weekends through August 12th. This is one of our absolute favorite events, and a delightful time for everyone. This year they're offering themed weekends. Fantasy Weekend is July 21-22, and you can expect to see fairies and all manner of mythical forest creatures. July 28-29 is Pirates Weekend, and you arrrrrrrr sure to have a Jolly Roger of a time. August 4th and 5th is Steampunk Weekend, and every goggle-wearing time-traveling Victorian is sure to enjoy some fun. The fun closes out on August 11th and 12th with Royal Weekend. This celebration of the faire's royalty will include a sumptuous banquet fit for a queen, and you can join her for some turkey legs that are literally bigger than your head. Visit the faire's website for more details and to purchase tickets.
Ongoing events during July include many scheduled rides with the Big Bear Cycling Association, and of course you're invited to enjoy any of the miles of hiking trails that will get you up close with the beauty that Big Bear has to offer.
You can book your stay online or view all of our Big Bear cabins and luxury estates at this link.  Or give us a call at 310-780-3411, and we'll help you choose a great property for your summer vacation or getaway.  And if you'd like to explore any of our other destinations, you can be assured that we're committed to providing top quality cabins, estates, and condos for your next vacation getaway.  Here are links to our other properties in Nuevo Vallarta, Mammoth Mountain, Park City, Southern California Beaches, and La Quinta.