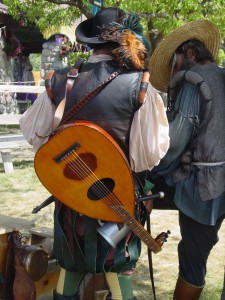 Weekends in August present a unique opportunity for our guests to finally find their actual knight in shining armor.  The first three weekends in August will see the fun and bawdy entertainment of Big Bear's Renaissance Faire.  Join us August 6-7, 13-14, or 20-21 for this trip back to a simpler time when "Gimme some mead!" was a much more commonly heard phrase than it is today.
The Big Bear Renaissance Faire never fails to give some great entertainment for the whole family.  Ever wonder what happens when you place 130 pounds of metal armor on two men, have them mount 2000 pound horses, and then attempt to skewer each other with hemlock lances while charging at 30mph toward each other?  Well, it's quite a sight. And it's one that you're not likely to soon forget.
In addition to this display of brute force, you'll also be treated to more cultural displays like period music, mischievous minstrels, and food so delicious, you'll stop eating it only when you run out of room for it.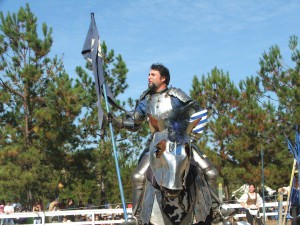 This is always a busy time in Big Bear, so be sure to book your cabin or estate early.  It seems we have many guests who are searching for that elusive knight in shining armor. And once you begin your quest, you'll quickly find yourself in a medieval frame of mind. But remember: No mace tournaments in the dining room!
Looking for some relaxation elsewhere? We've got some great options.  We also maintain rentals in  Nuevo Vallarta, Mammoth Mountain, Park City, Southern California Beaches, and La Quinta. No matter what city you are visiting, staying in a Five Star Vacation Rental property will ensure that you experience the absolute best in luxury accommodations. We would be glad to help you plan your vacation to Big Bear or elsewhere, so if you would like more information, you can reach out to us by calling 310-780-3411.