Have you made your summer plans yet? The time is slipping away, and we've got some great choices to help make your getaway truly special this year.  Here's a small sample of some of the fun events and activities you can enjoy when you book your summer getaway in one of our Five Star Vacation Rentals in Big Bear: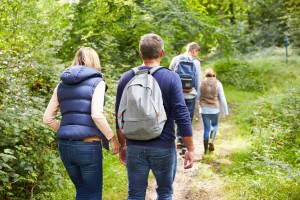 Hiking Big Bear is a great opportunity for your family to turn off your phones, pull on some good walking shoes, and enjoy some great family time. There are trails throughout the Big Bear area with a variety of distances and exertion levels designed to fit every hiker. They range from hikes lasting less than an hour to hikes designed to challenge even the most seasoned hiker. Some of the paths are wheelchair and stroller accessible and feature stops along the way to learn more about the botany, geology, and wildlife of the area. There's more info on the available trails at this link.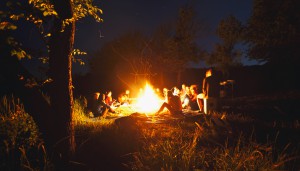 Hikers and outdoor enthusiasts will want to pay a visit to the Big Bear Discovery Center. They have fun programs scheduled throughout the summer including night hikes, campfire presentations, gold panning, and more. Many of their activities are scheduled with volunteer naturalists to answer questions and provide fascinating insight in to the beautiful plants and wildlife that surround us here in Big bear. Check out their calendar for more info on the many fun events they have available during your visit.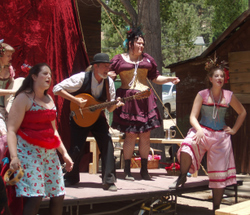 There's still time to catch this year's Renaissance Faire running weekends through August 12th. This annual event offers a great collection of costumes, period entertainment and some of the best foods found anywhere on the planet for the past several hundred years. This is a family event where you can stroll among minstrels, royalty, and enjoy stage shows featuring magicians, period music, and some very funny acts.
We're really proud of our lineup of luxury cabins and estates in in Big Bear. We learned long ago that vacation time is a rare and special time for most families, and we dedicate ourselves to making sure your time with us is the best possible. You can view them all our Big Bear vacation rentals at this link.  Or give us a call at 310-780-3411, and we'll help you choose a great property for special Father's Day with your family.  And if you'd like to explore any of our other destinations, you can be assured that we're committed to providing top quality cabins, estates, and condos for your getaway whatever the occasion may be.  Here are links to our properties in Nuevo Vallarta, Mammoth Mountain, Park City, Southern California Beaches, and La Quinta.