Summer is well under way, and we hope you've already made your plans to getaway for a much deserved vacation or weekend in a Five Star Vacation Rental in Big Bear. August is one of our favorite months, and there's plenty of fun scheduled to keep the family happy.  Here's a sample of the fun you can look forward to during your stay with us: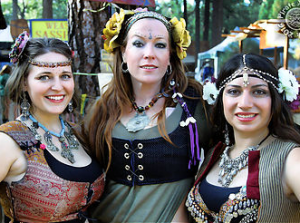 The Renaissance Faire makes its 16th annual appearance starting on August 5th and continuing every weekend for the entire month. If you've never been to this event, you're in for a real treat. Each weekend carries a different theme ranging from pirates to purple, and fairies to steampunk. The food is amazing, and it's only place we know of where you can get juicy turkey legs the size of your head. You'll delight with the sights and smells that surround you as costumed participants stroll amid the many vendors and food booths. There will be magic, sword swallowing, jousting and dancing. It's everything you'd hoped your college experience would be without the exams.  See more event details and purchase tickets in advance at this link: https://www.bbvrsinc.org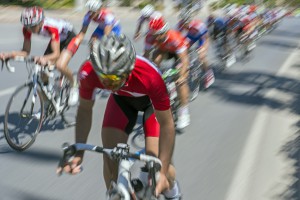 August is also a big cycling month in Big Bear. The Big Bear Cycling Association has rides scheduled continuously throughout the month. Rides are available for all experience levels and ages. The 8th annual Tour de Big Bear is scheduled for August 5th as part of the Big Bear Cycling Festival starting July 29th. This event offers several different distances, so riders of varying skill can choose the one that best fits their abilities. Choose from the namesake Tour de Big Bear with its 25 mile distance and 1368′ climb to the most difficult being the HC Gran Fondo covering 125 miles and a 12,000′ climb. There are 50, 70, and 107 mile courses to choose from as well. See more detailed descriptions and registration info at this link.  The scenery and cool mountain air are just a couple reasons why this has been voted as Southern California's Favorite Ride.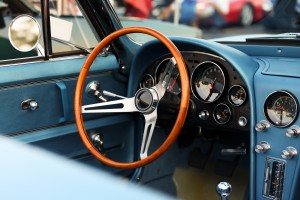 August 11th welcomes the 28th Annual Antique Car Club Fun Run in the Village. This three-day event is one of the biggest of its kind, and 500 cars are expected to participate. This is always a hit with car buffs. There is no admission charge to view these beautifully restored and preserved cars. There's a small fee if you want to display your car, and this helps fund local Big Bear charities. You may want to join the crowd lining the streets when they embark on the "Cruise Around the Lake."
We hope this sparks your desire to carve out some time for your family to enjoy an August getaway to one of our luxury Big Bear vacation rentals. Take a look at all our Big Bear properties at this link: http://www.fivestarvacationrental.com/big-bear-rentals. We also have some great luxury choices waiting for you if you choose to visit  Nuevo Vallarta, Mammoth Mountain, Park City, and La Quinta. No matter what city you are visiting, staying in a Five Star Vacation Rental property allows you to experience the absolute best in luxury accommodations. We would be glad to help you plan your getaway to Big Bear or elsewhere. If you would like more information, you can reach out to us by calling 310-780-3411.