It's hard to believe the summer is slipping away. We're already seeing our first signs of back-to-school sales and having those faint whispers of scheduling logistics after school starts. But we're not giving up yet. There's still plenty of time for a great vacation, and here's some August fun in Big Bear that awaits.
August is a great time to plan your Big Bear visit, and there are a lot of great adventures that await you beyond the doors of your Five Star Vacation Rental. Here are a few.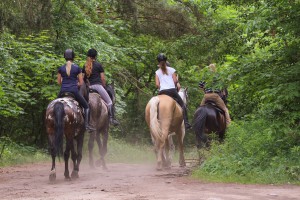 Throughout the summer starting in late June and ending the first week of August you can unleash your child's inner equestrian.  Bear Valley Farms is offering summer horse camps. Horse Day Camp is a fun all-things-horse program designed for beginners or intermediate campers. This program will take campers through classroom, tack rooms, stalls, barns, arenas, pastures and trails. It's a great way to give the kids a greater appreciation for horses far beyond the typical afternoon horseback ride. Visit their website for info at this link.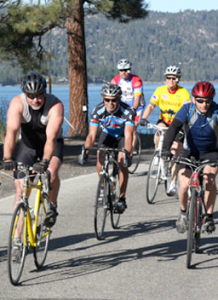 On August 3rd we'll see the 10th annual Tour de Big Bear get under way. This is considered by many to be Southern California's premiere cycling event. Riders of every skill level are welcome, and you can choose your distance ranging from 10k, 25, 50, 70, 106 and 109 mile courses. And if you're feeling competitive, the 70, 106 and 109 milers are automatically entered into "King/Queen of the Mountain" with 7 mile climb to the top of Onyx Summit for cash and prizes. There are awards for timed climbs and much more. Check out their website for more details and to register.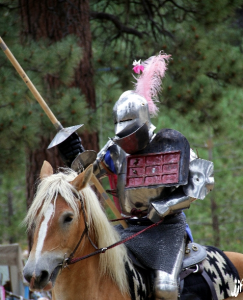 The Big Bear Valley Renaissance Faire continues the first two weekends of August. This annual event is so much fun, some of our guests book more than one weekend just to return. You'll enjoy traveling minstrels, amazing food, jousting matches, medieval royalty and more food. Of course all this running around and horseplay can be tiring, so it's a great time to book your stay in a Five Star Vacation Rental in Big Bear.
You can book your stay online or view all of our Big Bear cabins and luxury estates at this link.  Or give us a call at 310-780-3411, and we'll help you choose a great property for your summer vacation or getaway.  And if you'd like to explore any of our other destinations, you can be assured that we're committed to providing top quality cabins, estates, and condos for your next vacation getaway.  Here are links to our other properties in Nuevo Vallarta and La Quinta.