August has a lot of great events happening in Big Bear, so this is a great time to plan your next family vacation or getaway.  We covered a few in last week's blog, and we're going to pile on even more this week. Seriously, you should just stop what you're doing and book one of our Big Bear vacation rentals in August. Your family will thank you.
Ongoing events during the month include the The Renaissance Faire starting on August 5th, a packed calendar full of cycling events culminating in the Tour de Big Bear, and the 28th annual Antique Car Club Fun Run on August 11th.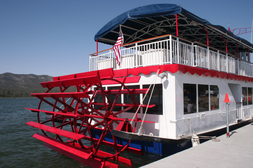 The Miss Liberty paddle wheel tour boat continues to offer dinner cruises on August 4th and 18th. You'll enjoy a gourmet buffet and enjoy your meal on fine china and linens. There's a no host bar, and live music provided by the Liberty Ramblers, a traditional New Orleans Jazz band. Seating is reserved, and this is a hugely popular event, so be sure to book in advance.  Visit the Pine Knot Marina website for more details.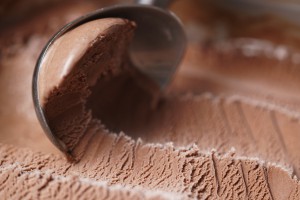 On August 19th you can combine two of life's great passions: Spending time with exotic animals and eating some amazing ice cream. Yes, it's time again for the annual Big Bear Alpine Zoo Ice Cream Safari. This event starts at 11am and goes till 2pm or when the ice cream runs out. Five ice cream stations are set up throughout the zoo, so you can enjoy a yummy cool treat as you learn more about the zoo's residents. There's a $5.00 extra charge for the safari in addition to the usual zoo admission.  Visit their website for more details.
Kodiak Kids Trail Runs are scheduled for August. These events are a great chance for kids to take part in the different races and compete with other kids their own age. For more details and to RSVP, visit their website.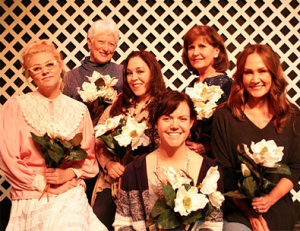 The Big Bear Community Arts Theater Society is presenting "Steel Magnolias" the weekends of 8/25-8/27 and 9/1-9/3. This classic play follows the plot many of us fell in love with as the film with the all star cast including Sally Field, Dolly Parton, Julia Roberts, Shirley MacClaine, and others. It's a funny and frequently challenging story about the bond between a group of women as they navigate the perilous waters of relationships and life in general. For more details or to purchase your tickets in advance, visit their website.
As you can see, August is a month packed with great events to enhance your stay in one of our Five Star Vacation Rentals in Big Bear.  Take a look at all our Big Bear properties at this link: http://www.fivestarvacationrental.com/big-bear-rentals. We also have some great luxury choices waiting for you if you choose to visit  Nuevo Vallarta, Mammoth Mountain, Park City, and La Quinta. No matter what city you are visiting, staying in a Five Star Vacation Rental property allows you to experience the absolute best in luxury accommodations. We would be glad to help you plan your getaway to Big Bear or elsewhere. If you would like more information, you can reach out to us by calling 310-780-3411.