Our regular guests will need no reminder, but we'll post this anyway. We've got snow in Big Bear, and you're going to want to get your reservations placed. Yes, we're pleased to announce it's time to break out the skis.
We love winter in Big Bear and our skiers this year have even more incentive to hit the slopes. This has been a year many of us are eager to leave behind, and we're pretty sure a few runs down the slopes will help. We're already seeing our winter bookings coming in, so we recommend you get your reservations in early to make sure you get that much needed time on the slopes. Here are a couple of guest favorites: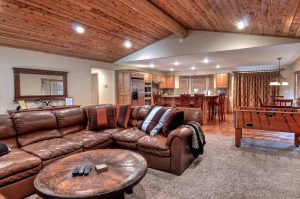 Cabin 9 is just 200 yards from the Snow Summit resort, and you'll love the chance to walk to the slopes rather than trying to find a parking space. Rolling out of bed, grabbing some coffee, a quick breakfast and hitting slopes without even looking for your car keys is a pretty cool way to start any day. And that's exactly what you'll get with Cabin 9. It's on a quiet cul-de-sac and it's a perfect spot to relax after a long day on the slopes. The big jacuzzi tub in the master bathroom is perfect to soothe any sore muscles, and you'll all love gathering around the fireplace to wind down with stories from the day.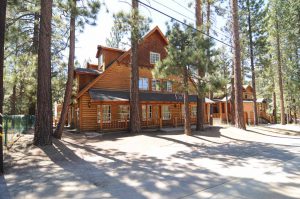 Cabin 29 is also close to Snow Summit. And with its 9 bedrooms and 9.5 baths there is room for 16 guests. Each of the 9 bedrooms has its own bathroom, so there's plenty of privacy for large families. And the kids will love the freedom of having their own private suites with a bathroom. The two master bedrooms have Jacuzzi tubs, so mom and dad can have some real luxury of their own at the end of the day. The slopes at Snow Summit are close by, so this is a great choice for a family ski getaway. The restaurants and shops of The Village are also just a few minutes away making this one a perfect choice for your Big Bear getaway.
Check out our Big Bear cabins and luxury estates at this link.  Or give us a call at 310-780-3411, and we'll help you choose a great property for your perfect holiday getaway.  And if you'd like to explore any of our other destinations, you can be assured that we're committed to providing top quality cabins, estates, and condos for your next vacation getaway.  We have offices in Newport Beach and Big Bear. Here are links to our properties in Nuevo Vallarta, La Quinta and Miami, Florida.