Are you ready to get out of town? We've been getting lots of calls from people saying exactly that. As our start inching back toward a more normal existence, one of the things we all miss most is travel and time to relax with those closest to us. It's a great time to check out all the November things to do in Big Bear.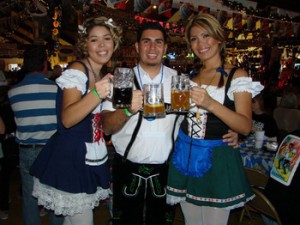 Oktoberfest has its closing weekend on November 5-7th. Many people have this on their calendar to come back each year, and we're happy it's continuing this year. You'll enjoy lots of fun, great international beers, and you can polka till you drop. It's the one event every year we get to break our our lederhosen without having the neighbors post strange things about us on social media. You can plan to find mugs of beer bigger than your head, and fun activities for everyone, including a bunch for the kids.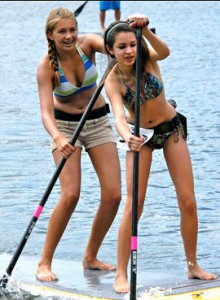 Women in Big Bear looking for a fun group paddle board activity or just want to learn the basics of paddle boarding, can meet every Thursday at 5pm at Captain John's Fawn Harbor. Scheduled to run Thursdays until November 26th, Captain John's hosts this event that they affectionately call, "Babes on Boards." For a $5 fee, you'll get a board rental and can join with more experienced boarders to get some pointers. Be sure to bring an appetizer and plan to watch an awesome sunset. More info:
Captain John's Fawn Harbor
39369 N Shore Dr, Fawnskin, CA 92333
(909) 866-6478
Wyatt's Grill and Saloon is offering patio dining Wednesday through Sunday and features country music on Wednesday nights. They hope to restart their line dancing fun soon, but for now you can enjoy some great food most nights and some great music on Wednesday nights. They're also delivering to most areas of Big Bear. More details here.
Your next getaway can start by viewing all of our Big Bear vacation rental cabins and luxury estates at this link.  Or give us a call at 310-780-3411, and we'll help you choose a great property for your perfect holiday getaway.  And if you'd like to explore any of our other destinations, you can be assured that we're committed to providing top quality cabins, estates, and condos for your next vacation getaway.  We have offices in Newport Beach and Big Bear. Here are links to our properties in Nuevo Vallarta and La Quinta.