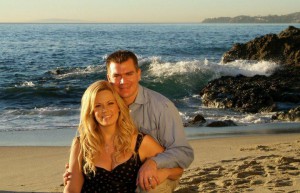 Kevin and Maria Cobb entered the world of luxury vacation rentals almost by accident. They started out with a love of travel, and a strong background in real estate, lending, and the hospitality industry. As any seasoned traveler can tell you, the quality of your experience with the accommodations where you're staying can play a significant role in your overall enjoyment of any vacation or getaway. With that in mind, and a handful of investment properties, Maria and Kevin launched a vacation rental service with a unique approach. Since vacations are intended to create the best experience possible, they worked to assemble a collection of properties that would have guests feeling truly pampered by enjoying top-quality luxury homes, estates, condos, and cabins in some of the finest destinations.
Kevin and Maria Cobb Expand the Business
It was a bold plan, and it worked. Five Star guests quickly found that they could access some truly amazing properties and estates for about the same cost as they'd spend on a nice hotel. And with many properties equipped to comfortably accommodate up to a dozen guests, it became a perfect solution for larger groups. It's been almost two decades since Five Star Vacation Rentals began, and during that time we've hosted entire wedding parties, anniversaries, family reunions, work and church retreats, and more big family gatherings than we can count.
Vacation Rental Properties
After several resort property owners approached us asking if we might include their properties, we found a number of wonderful homes and estates that added to our own great portfolio. We're pleased to offer these properties for our avid skiers in Big Bear, Mammoth Mountain, and Park City. Golfers and beach aficionados love to stay with us in our exotic seaside resort in Nuevo Vallarta Mexico. Golfers are also finding themselves a great resort experience in our resorts on some of California's finest golf courses in La Quinta.
As luxurious and expansive as our properties are, they are only part of the Five Star experience.  We've streamlined our checkin and booking experience with custom apps, real-time online booking, and we pay close attention to keeping our properties well maintained. We have a hands-on approach to every guest's stay, and our top priority is creating a quality experience that has them planning their next visit.
Offices in Newport Beach and Big Bear
Kevin and Maria Cobb stay involved with every rental that we make, and you can often catch them at our Newport Beach or Big Bear office. But you'll likely see their real work in the quality property you choose for your next stay, and the seamless experience you'll have with Five Star Vacation Rentals. If you want to learn more about how you can have your luxury property earn more with us, click on this link. And for more info about Kevin and Maria Cobb, visit our about us page.