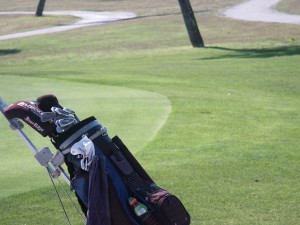 It's estimated that 25 million Americans play golf.  It's one of the most popular sports in America. It combines a lot of things many of us enjoy. Golf courses are literally a walk in the park. The surroundings are often among the most breathtaking in an area. Golf is a game that requires skill, fosters competition among friends, and provides endless hours discussing shots missed, shots made, and shots that got away. And many of Southern California finest courses are found when you golf La Quinta.
We're proud to have assembled a great group of luxury properties located on several of the best courses. Golf rates the La Quinta collection of courses as among the top 100 best courses in North America. Public tee times are widely available, and most of our locations are right on the fairway.  Here are a couple examples of the kind of luxury you can expect: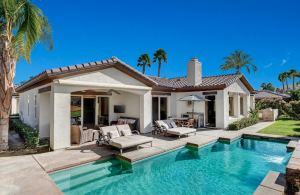 Our PGA 104 has 5 bedrooms, 4.5 baths, and room for 12 guests in its rambling 4000 square foot floor plan. It sits behind the private gates to The Grand Legends community, directly on the 16th fairway of the PGA WEST Jack Nicklaus Tournament Golf Course.It features 3 full master suites and a private casita with its own bedroom and bath. After a day on the links, you can relax in your own private pool, or settle into the two-person spa tub in one of the master suites. See more details and book online at this link.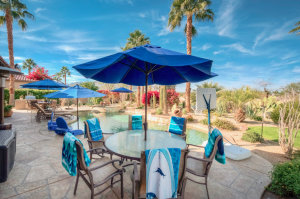 PGA 111 is a stunning 3,400 square foot resort home perfect for entertaining on expansive golf course lot overlooking the 10th Tee Box of the Greg Norman Golf Course in the prestigious private community of "Norman Estates". There's room for 10 guests in its 4 Bedrooms 3.5 Bathrooms. Enjoy a family movie night outdoors in the large covered loggia with plenty of seating and a 75″ TV wall mounted with swivel bracket that allows for viewing from the pool/spa. The covered loggia features "misters", 2 ceiling fans, and "sun shades" that make it perfect for outdoor living. The backyard features a large saltwater pool with tanning shelf and waterfalls, spa with a cascading water feature, both with great view of the Greg Norman golf course and stunning desert landscaping. You'll find more details and online booking at this link.
You can book your stay online or view all of our La Quinta properties at this link.  Or give us a call at 310-780-3411, and we'll help you choose a great property for your next vacation or getaway.  And if you'd like to explore any of our other destinations, you can be assured that we're committed to providing top quality cabins, estates, and condos for your next vacation getaway.  Here are links to our other properties in Nuevo Vallarta and Big Bear.