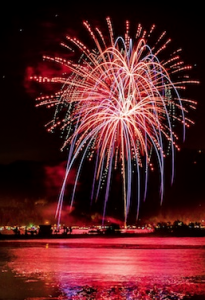 The 4th of July is always a pretty big deal around here. Many families kick off their summer vacations with this holiday, and those heading to Big Bear for the holiday always enjoy a special treat. The fireworks display is the largest one in all of Southern California. The fireworks are fired from a barge on Big Bear Lake, and visible from many shoreside properties and parks, but are even more spectacular from a boat on the lake. It's a truly memorable event, and one that many families repeat every year.
The fourth falls in the middle of the week this year, so it's a great opportunity for many families to plan a vacation to include the weekends before and after. And there's plenty to keep you busy during your stay for the full week. Here's a sample of the events that week:
July starts with a full slate of cycling events sponsored by the Big Bear Cycling Association. The events continue all month long with rides scheduled for all age and skill levels. Biking in Big Bear is a wonderful adventure with many rides taking advantaAnd if you arrive without a bike, you've got some great options to rent them in Big Bear. Visit www.bigbearcycling.com for more information on upcoming events.

Rock and roll fans have a special treat on July 2 when Ted Nugent appears at The Cave. He's sold over 40 million albums, performed a staggering 6500 live shows, and is world renown for his guitar shredding. This is a unique opportunity for Southern California fans to enjoy his unique brand of music in The Cave's intimate setting. Get more details, view all upcoming shows, and purchase tickets at The Cave's website.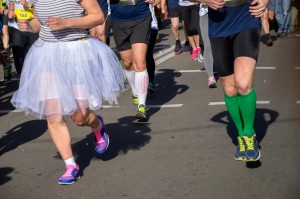 Head over to Meadow Park on the morning of fourth for the 1st Annual Big Bear 4th of July Fun Run. Kick off the holiday with a fun run at Meadow Park, a great place on the lake to reserve your spot for the evening fireworks!
It's a fun event for the entire family. Kids (and strollers!) welcomed with 3 distances – 5K, 10K, 15K. Wear something wacky, and you may win the costume contest as well. Head over to www.runbigbear.com for more details and preregistration.
The Convention Center will be hosting a July 4th Independence Day Fair. You'll enjoy fun games, old fashion contests, vendor booths, and some great food as well.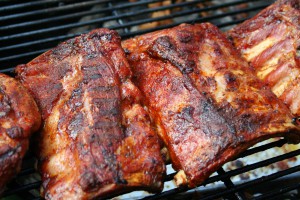 And if you don't feel like cooking up your own feast, head over to the Marian Resort on Big Bear Blvd for the Annual Rotary Club Big Bear Lake Fourth Of July BBQ. This is also a great spot to view the fireworks. They'll have booths set up with games, live music, and lots of other fun activities. Be sure to pack your lawn chairs and some blankets, so you can enjoy the fireworks in comfort later. Get more info on ticket prices and activities at this link.
You can book your stay online or view all of our Big Bear cabins and luxury estates at this link.  Or give us a call at 310-780-3411, and we'll help you choose a great property for your spring vacation or getaway.  And if you'd like to explore any of our other destinations, you can be assured that we're committed to providing top quality cabins, estates, and condos for your next vacation getaway.  Here are links to our other properties in Nuevo Vallarta, Mammoth Mountain, Park City, Southern California Beaches, and La Quinta.