We know the nights are still bit chilly, but it's a great time to start looking forward to the arrival of Spring. If you start early enough, you can plan your perfect spring vacation, and we'd love to help.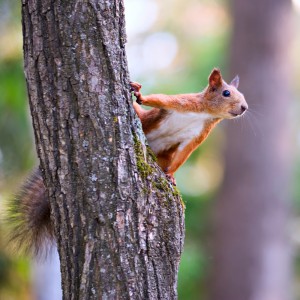 Spring in Big Bear is just amazing. The pristine beauty of the surrounding forest is at its peak during springtime, and this makes your stay even more relaxing than usual. Few things are as rewarding as waking up in the luxury of your Five Star Vacation Rental and looking out your windows on the beauty of the forest around you. Squirrels, deer, and lots of other wildlife are easily spotted during your wandering around Big Bear.
Indulge us for a moment and imagine returning to your luxury Five Star Vacation Rental after a full day of hiking, skipping rocks on the lake, and shopping for some great souvenirs in The Village. You walk in the door as the sun is slowly setting in the distance. Walk out on your back deck, and you may catch a squirrel or two scampering up the side of a tree, and hear the call of a few different birds overhead. Near twilight, you may see a family of deer wander nearby, and the sound of the breeze gently weaves through the trees nearby.  You make a mental note to see if there's anyway you could possibly make a daily commute from here to your job in the city.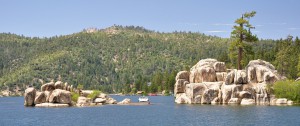 We'll tell you that the commute is too long for most of us, but a weekend or full week's vacation here can recharge your batteries in ways you never imagined. Just setting aside a time to enjoy the muted sounds of the forest and the fresh feeling of the cool night air will do wonders for your outlook. It's a great time to pack up the kids and spend some family time over Spring Break.
Sounds good, doesn't it? Spring vacation is pretty busy for us, and there's no better time to book your getaway than now.  View all of our Big Bear cabins and luxury estates at this link.  Or give us a call at 310-780-3411, and we'll help you choose a great property for your perfect holiday getaway.  And if you'd like to explore any of our other destinations, you can be assured that we're committed to providing top quality cabins, estates, and condos for your next vacation getaway.  Here are links to our other properties in Nuevo Vallarta, Mammoth Mountain, Park City, Southern California Beaches, and La Quinta.